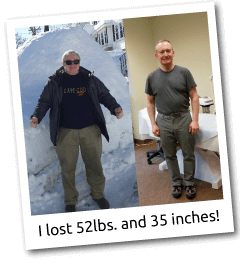 We have helped so many people reach their goal weight and more importantly, maintain that goal weight over the years. Once you learn how you can lose weight and keep it off with ITG by following the program, it is much easier to notice a few extra pounds creeping back here and there as is natural with our busy lives, vacations, holidays, and more.
The biggest takeaway would be recognizing when those pounds start creeping back and how you can use the knowledge you learned with your ITG Coach to help you reboot, tune-up, and get back to that goal weight quickly and efficiently. Life happens - but significant weight gain doesn't have to be a part of that!
We recently interviewed one of our successful Step 3 dieters who has been able to maintain his weight with a few tune-ups along the way. Continue reading for excerpts from his interview about Step 3 - Success For Life!
Continue reading