ITG—Weight Loss Through Good Nutrition
ITG is a Nutrition Plan featuring delicious products that can help you meet your dietary and weight-loss goals.
ITG allows dieters to obtain our protein-based weight control program from the convenience of their homes. Participants adhere to an easy to follow, 3-step ketonic body program that allows them to finally achieve the success they so richly deserve. Our experienced team provides you with the necessary training, materials and education to help you attain your health and weight-loss goals.
One of the things that make it work for us is the science behind the weight-loss aspect. ITG isn't just another yo-yo diet plan with no end for the dieter. We can explain how the foods you eat react in your body and either cause you to retain or lose weight. That's our difference.
With ITG, you lose the weight, then you keep it off, for two reasons; first, because you'll shed fat instead of muscle, and second, because our focus is on teaching you how to make better eating choices rather than simply eliminating the fun foods from your diet.
Prefer to visit a local ITG Diet clinic in person?  New ITG clinics open every day so Contact Us at info@itgdiet.com to ask if there is one available in your area.  
If you are interested in becoming an ITG Diet Clinic and offering our Plan to your Patient Base, please click here to request more information or email laurel@itgdiet.com
TRY ONE OF OUR BEST SELLERS TODAY!
ITG Diet Center of Greater Hartford
Connecticut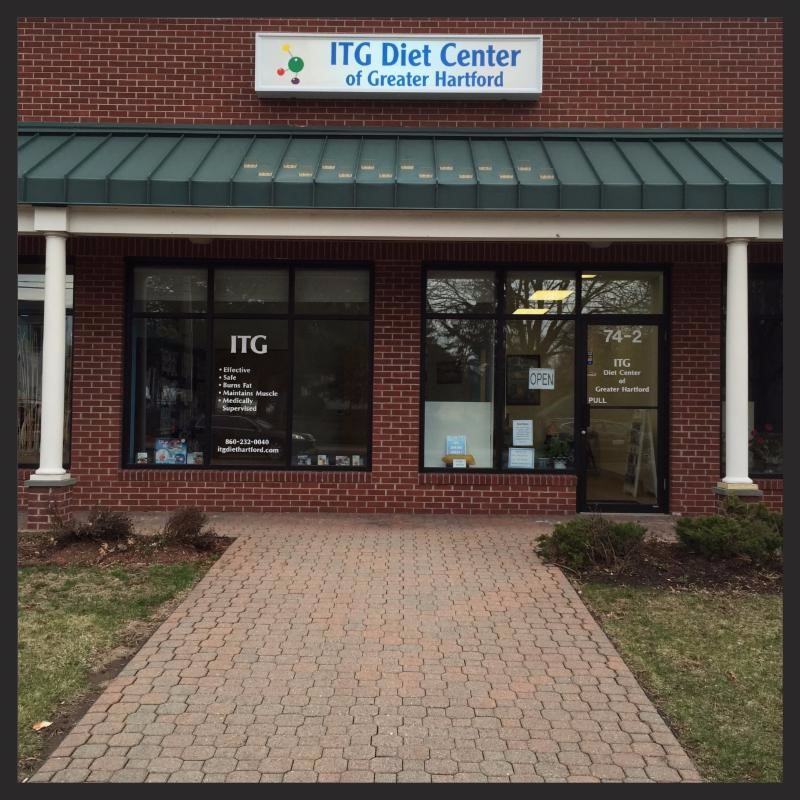 "My name is Pam Brown and I lost 50 pounds in 2011 on a similar protocol. I had been deeply depressed and never even knew it until I started feeling better. I also suffered from insomnia and this was directly related to the depression (a classic symptom of my obese condition). There is a real testimony here that can be quite lengthy so I'll simply get to the result. My life was transformed by my weight loss. I began to change back to the person I was prior to my gain. My confidence was back and all aspects of my being had become healthy. I was hired as a wellness coach by the clinic that helped me achieve my weight loss. I worked days, nights weekends and Holidays. I became obsessed with helping others become transformed into new healthy people too."

After a short period, she took over as clinic director. Jane Martin became her client and lost 50 pounds as well. Pam asked her to be a coach and she accepted. After months of coaching Jane moved into the position of inventory controller. Jane works with the product, client orders and inventory.

Pam was working on assisting that clinic in opening their third location when it became clear that she was doing far more then directing. She was developing, creating and helping someone else's business evolve and prosper. The time had come for her to have her own clinic. With the prodding of Jane (who is much more of a risk taker than Pam), the ITG Diet Center of Greater Hartford was created. Jane and Pam are committed to changing the world by getting people healthy one pound at a time. They have dedicated our lives to this calling and will continue to grow and transform unhealthy into healthy.
Visit the Hartford site at www.itgdiethartford.com.