ITG—Weight Loss Through Good Nutrition
ITG is a Nutrition Plan featuring delicious products that can help you meet your dietary and weight-loss goals.
ITG allows dieters to obtain our protein-based weight control program from the convenience of their homes. Participants adhere to an easy to follow, 3-step ketonic body program that allows them to finally achieve the success they so richly deserve. Our experienced team provides you with the necessary training, materials and education to help you attain your health and weight-loss goals.
One of the things that make it work for us is the science behind the weight-loss aspect. ITG isn't just another yo-yo diet plan with no end for the dieter. We can explain how the foods you eat react in your body and either cause you to retain or lose weight. That's our difference.
With ITG, you lose the weight, then you keep it off, for two reasons; first, because you'll shed fat instead of muscle, and second, because our focus is on teaching you how to make better eating choices rather than simply eliminating the fun foods from your diet.
Prefer to visit a local ITG Diet clinic in person?  New ITG clinics open every day so Contact Us at info@itgdiet.com to ask if there is one available in your area.  
If your interested in becoming an ITG Diet Clinic and offering our Plan to your Patient Base? Please click here to request more information or email laurel@itgdiet.com

TRY ONE OF OUR BEST SELLERS TODAY!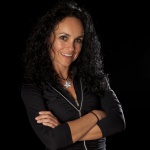 As a solo practitioner, Dr. Kasia Ostrzenska's mission is to provide each patient with not only the highest quality but also the most up-to-date medical care. She believes in traditional medicine but also takes a holistic approach to treatment whenever possible. Dr. Kasia is passionate about weight loss, eating healthy and staying fit. Ten years ago (weighing close to 200lb) she discovered the right fat burning plan and successfully lost 45 pounds. She now uses her personal experience  to guide and encourage each of her patients' towards reaching their goal.
"At Bay Medical Center our physician guided weight loss success is measured in pounds. We are proud to announce around 11,000 pounds have been lost over the past 8 years! We embrace the ITG system, and to optimize the weight loss we also aggressively treat underlying medical conditions to help safely rev up your metabolism. Often hypothyroidism, menopause, andropause and insulin resistance can hamper optimal weight loss goals."
Patient's at Bay Medical Center are eager to get started knowing they can rely on their assigned coach for weekly weigh-ins. Dr. Kasia also helps by exercising with her dieters. She became certified in Zumba Fitness and has been teaching for over 7 years. The classes are not only a fun way to burn calories, but have also become a support group to those struggling.
"We are confident in our partnership with ITG and Representative, Laurel for providing great tasting, life changing products."
www.baymedical.com
7001 Central Avenue, Suite 3 St Petersburg, FL