ITG Diet—Weight Loss Through Good Nutrition
ITG Diet is a Nutrition Plan featuring delicious products that can help you meet your dietary and weight-loss goals.
ITG Diet allows dieters to obtain our protein-based weight control program from the convenience of their homes. Participants adhere to an easy to follow, 3-step ketonic body program that allows them to finally achieve the success they so richly deserve. Our experienced team provides you with the necessary training, materials and education to help you attain your health and weight-loss goals.
One of the things that make it work for us is the science behind the weight-loss aspect. ITG Diet isn't just another yo-yo diet plan with no end for the dieter. We can explain how the foods you eat react in your body and either cause you to retain or lose weight. That's our difference.
With ITG Diet, you lose the weight, then you keep it off, for two reasons; first, because you'll shed fat instead of muscle, and second, because our focus is on teaching you how to make better eating choices rather than simply eliminating the fun foods from your diet.
Prefer to visit a local ITG Diet Clinic in person?  New ITG Diet Clinics open every day so Contact Us at info@itgdiet.com to ask if there is one available in your area. 
If you are interested in becoming an ITG Diet Clinic and offering our Plan to your Patient Base, please click here to request more information or email laurel@itgdiet.com
TRY ONE OF OUR BEST SELLERS TODAY!
Family Medical Center
Orlando, Florida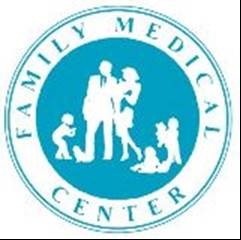 The Family Medical Center Mission Statement: Provide quality patient care in an environment that provides the highest level of courtesy and professionalism to our patients. We hope to respond to our patients' needs with warmth, understanding and respect. We promise to provide a staff of knowledgeable, supportive, and caring personnel who are committed to excellence.
From Coach Jo-Ann Wilson:
I have worked at Family Medical Center for 30 years and I love this practice. We have five MD's and three PA's on staff so we are a busy office. We strive to make it the best place for our employees as well as our patients.
We brought the ITG plan into our office 1 ½ years ago and I was part of the first focus group. I loved the plan and did so well on it I worked myself into the coaching position. I lost 47 pounds in 5 months and I couldn't be happier or feel better. I love spending my day encouraging others into a healthier lifestyle and being their biggest fan.
"I find that my patients are more successful when they begin a weight loss plan that is managed in an environment where they are comfortable and familiar. Patients are losing weight with ITG, their blood pressure and sugars are down and they are coming off medications."
- Family Medical Center's Richard Janovitz, M.D.
"Patients are motivated and excited about the plan, they love the food and are losing weight quickly. They stay encouraged by our Coach Jo-Ann and the weekly visits keep them on task." 
- Family Medical Center's Rachel Azzarelli PA-C

Jo-Ann Wilson, ITG Coach & Success Story