ITG Diet Blog
The ITG Diet blog delivers informative weight loss tips, health resources and nutritional information to help you along your weight loss journey.
Cut the Sugar with ITG Cafe Drinks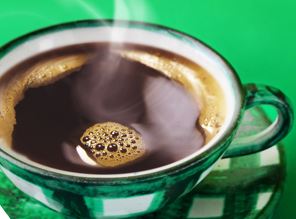 Can you feel the chill in the air? As the cold, snowy days approach, wouldn't a delicious cup of something hot and sweet really hit the spot, warm you up, and make you forget about winter for a minute? If you said "Yes," we definitely agree!
When you visit your local coffee shop for their tasty drink selections, remember that the ingredients aren't listed on the side of the coffee cup - so check online and make sure you aren't derailing your healthy eating routines in any Step of the ITG Diet Plan. Every 4 grams of carbohydrates is equivalent to 1 teaspoon of sugar.
We have seen some very innocent-looking concoctions so full of sugar that they give us a sugar rush just looking at the nutrition facts! Some of the most popular drinks ...
...have upwards of 40 grams of sugar, which is 10 teaspoons worth, and can be drank within minutes! Don't forget the additional sugars and carbs if you add other foods such as bagels, toast, a breakfast sandwich, or cereal... However, now you're looking at upwards of 100 grams of carbs and sugars, just for a quick bite and cup of joe to start your day!
Within an hour of eating and drinking like this, your body will metabolize the sugars and you will begin to crash, causing your body to crave more sugar well before your lunch hour arrives. Ever wonder why you're hungry mid-morning after your stop at the coffee shop? Now you do!
ITG has a wide variety of hot drink options to warm you in the winter months and will actually make your hunger cravings go away. ITG Foods are full of protein which takes the body longer to break down and put to use, so you end up bypassing those 10am snacks and can make it through to lunch successfully.
Here are a few of our favorite ITG products to add to a morning cup of coffee along with their coffee shop equivalents. Remember, an ITG packet plus coffee would count as your breakfast protein. Simply add the whole packet of your choice to an 8-12 ounce coffee. Serve hot or blend with ice for the iced version. Also remember it is important to balance out your caffeine intake by drinking an extra glass of water for each coffee you drink (try to begin to minimize the caffeine).
12 Ounce Comparisons (Tall at Starbucks)
ITG Chai Latte (ITG Chai Tea Mix, 8g of carbs) vs. Starbucks Chai Latte (19g of carbs)
ITG Peppermint Mocha (ITG Chocolate Mint Shake/Pudding Mix, 7g of carbs) vs. Starbucks Peppermint Mocha (32g of carbs)
ITG Dark Chocolate Mocha (ITG Dark Chocolate Shake/Pudding Mix, 7g of carbs) vs. Starbucks Double Chocolate Mocha (29g of carbs)
ITG Cafe Vanilla (ITG Very Vanilla Shake/Pudding Mix, 7g of carbs) vs. Starbucks Cafe Vanilla (52g carbs!)
Want to add some seasonal flavor to your ITG drinks and foods? Simply add a dash or two of Pumpkin Pie Spice to your ITG Cappuccino, Chai Tea, Very Vanilla Shake/Pudding, and even your Pancake mix for delicious, comforting seasonal flavor!
Explore More Delicious Pumpkin Recipes from ITG:
Baked Pumpkin & Sweet Potato Soup (Step 3 Recipe)