ITG Diet Blog
The ITG Diet blog delivers informative weight loss tips, health resources and nutritional information to help you along your weight loss journey.
New Low-Carb Snacks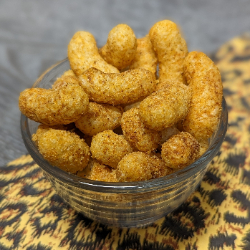 If you're a savory, crunchy, salty snack lover, we've got some great news for you! ITG has just added BBQ Curls. They've got a sweet and tangy barbecue flavor with lots of crunch. Plus, they're just 3 carbs and 110 calories per serving!
Enjoy them on their own as a snack, or chop up your lettuce, slice your vegetables, make some Creamy Dijon Dressing, and pour those BBQ Curls right on top for a delicious topping that gets you the protein you need at meal time! You can also use a variety of Walden Farms Dressings, available direct from ITG.
Try the new BBQ Curls, or enjoy Cheesy Curls and Sour Creamy Oniony Curls for a little more variety!