ITG Diet Blog
The ITG Diet blog delivers informative weight loss tips, health resources and nutritional information to help you along your weight loss journey.
Quick Fix for Weight Loss?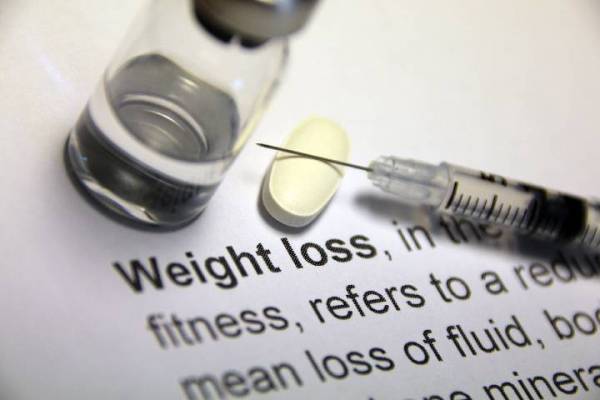 When it comes to getting healthy and losing weight, it's safe to say that many of us are looking for the quickest route to get there. These days, it's all about fast results. However, that weight wasn't put on in a day. Using a quick fix such as medication sounds appealing, but is it healthy? It took time for us to gain weight, so losing it in a healthy way should probably take some time as well. New drugs, designed for diabetes, are being used off-label for weight loss to get that quick fix that so many people are looking for. Will we ever learn? Is there really a quick fix for weight loss?
The ITG Diet 3-Step Plan is all about education and learning how to eat properly and maintain your new weight, for life. We understand that weight loss is a challenge, and it will come off over time, but there is no secret formula, magic pill, or shot that will achieve weight loss in the long term as of yet.
These new drugs, just like most other drugs, come with side effects, many of which are completely unknown at this time. They just haven't been around long enough to determine what those effects might be 2 years, 5 years, or 10 years down the line. Reports of severe stomach issues such as paralysis, nausea and vomiting have dominated the headlines for months. Incidents of pancreatitis have also spiked while using these drugs, as well as increasing the risk of thyroid cancer, gallbladder disease, low blood sugar, kidney injury, damage to the retina in the eye, and suicidal thoughts and behavior. Rapid weight gain after stopping the drug use is described by many weight loss patients who have had to quit the medication due to cost, availability, or for other health reasons. The benefits just don't seem to outweigh the potential repercussions of using medication for weight loss, especially when there is still so much that is unknown for the future of these treatments.
Recently, it has been reported that a study (which remains unreviewed in the scientific community) shows that some of the weight loss/diabetes medications are actually good for heart health. The study by the drug makers followed 17,000 adults and showed a 20% reduction in cardiovascular events such as stroke and heart attack. You can read more about the study here: https://www.nbcnews.com/health/health-news/wegovy-shown-cut-risk-stroke-heart-attacks-company-says-rcna98741
All the latest negative attention aimed at these drugs has suddenly seemed to reverse course on this news; however, there are other studies that are MUCH more interesting out there, and they probably won't get as much attention. One study of 227,000 people (a very large study!) showed that an extra 1,000 steps each day reduced the risk of death from a cardiovascular event by 15%. Upon reviewing the data in the rest of the study, those under the age of 60 walking 7,000-13,000 steps each day resulted in a 49% reduction in the risk of death! Those over 60 reduced their risk by 42%. You can read more about the step study here: https://www.nbcnews.com/health/health-news/daily-steps-to-lower-risk-of-death-rcna98754
In reality, at least for now, there is no magic pill, shot, or quick fix for weight loss and health. It is so important to realize how we got to where we are, and that there are other small daily changes we can make with diet and exercise that will accomplish the goal of losing weight, getting healthy, and reducing the risk of heart attack and stroke in the future. Using what you learn from completing the program and from your Coach are extremely important pieces of knowledge that you can carry with you forever, rather than just taking a pill or shot and hoping for the best. Portion control with the foods we eat and getting in just a little bit of physical activity each day teaches us a lot: How to take care of our bodies, learn more about ourselves and our motivation, and can also help us have longer, happier and healthier lives!