ITG Diet Blog
The ITG Diet blog delivers informative weight loss tips, health resources and nutritional information to help you along your weight loss journey.
How Do I Hold Myself Accountable?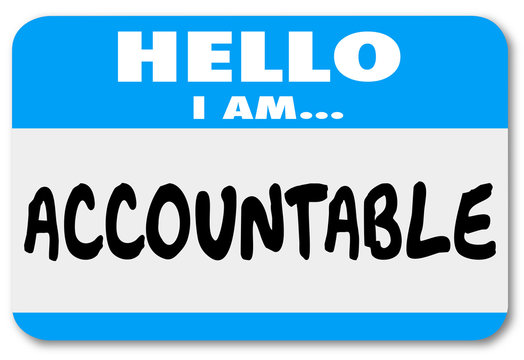 When you're working toward your health and fitness goals, it can be tough to stay accountable and on track. Whether you're working with a coach, trainer, a friend, or a family member, there are still many ways that you can continue holding yourself accountable when no one else is around.
Create a rewards program for yourself. Set your goals, timelines, and rewards. When you reach a milestone, make sure you give yourself a big pat on the back! Some other ways to reward yourself are to take a vacation, splurge on a meal at your favorite restaurant, or buy something special as a gift to yourself. For smaller milestone victories, enjoy a night out at the movies, donate clothes that you've downsized from, or take part in a fun activity that you don't get to do very often.
Share your goals. Tell your family and friends about the goals you're working toward. When it comes to a diet, don't feel forced to go along with the crowd when it's time to eat. You're not being rude if you skip the bread and dessert. Your diet is all about you and what you have decided to eat; it shouldn't be dictated by what others want to eat. Trying to hide your diet can cause you to give in to peer pressure or to eat when you don't really need to.
Make a video diary. You'll be able to look back to see and hear your progress and mindset. When you don't feel so motivated or accountable, seeing the good, the bad, and the challenging times can help you continue toward your goal. You'll also see those inches begin to disappear.
See it and believe it. Take 5 minutes every day to visualize your success and what that will look and feel like to you. What activities will you take part in? Will you be achieving a fitness goal? Wearing a new wardrobe? Playing with the grandkids? Think of how much your energy levels will change to give you more opportunities to enrich your life.
Try on tight fitting clothes every week. Grab a dress, shirt, or pair of slacks out of the closet that you haven't worn in a while. Try them on once each week to see how the inches are dropping from your body. Eventually those clothes will fit. They might even become loose or baggy, and then you'll be able to donate them!
Follow a program that you can stick to long-term. With diet and exercise, you need to choose a program that you enjoy, that makes sense to you, and fits into each and every day. If you switch back and forth too much you'll never make much progress. Have a clear idea of what you want to do, find the right program, and stick to it for the most consistent results. You'll be able to gauge your progress more easily to see what is working or not.
Vent in a journal. Write down your thoughts, moods, successes, and challenges. Really happy about your week? Write down what helped contribute to that! Rough week? Feel free to scream and yell to get it out of your system (on paper!)
Write a contract with yourself and sign it. Making your goal official can often have the effect of keeping you accountable. Write down what you're working toward, what you will and will not do, and your motivation for doing so. Sign it. Post the contract with yourself on your refrigerator, in your closet, or bathroom mirror so that you can remind yourself each day of the terms that you agreed to.
If you're having a hard time holding yourself accountable, a coach could be your ticket to success. ITG Coaches work with you in every step of your journey to help guide, encourage, motivate, and give you the accountability you need to fulfill your goals. You'll have someone on your side who gets to know you and can be understanding when life seems to get in the way.
Get in touch with your ITG Coach for a copy of "Your Personal Health & Wellness Contract."