Restaurant Menu Guide
Yes, you can keep your goals and your social life! At ITG Diet, our goal is your good health and weight loss success. To help you achieve that success, we've put together a list of healthy entrées to order at some of the most popular restaurants around town. Download a .pdf copy of this convenient restaurant guide to print and take with you here.

Crispy Brussel Sprouts
Crispy sprout halves, ask for no balsamic and a side of lemon to squeeze on top.
Steak and Potatoes

10oz. sirloin, sautéed broccolini, ask for no potato and substitute another vegetable.
---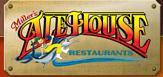 Atlantic Salmon
8oz. filet, grilled, blackened or broiled. Add choice of two vegetable sides.
---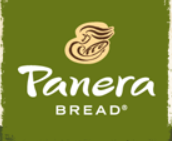 Caesar Salad with Chicken

Chicken, romaine; ask for no cheese, no croutons, and use oil and vinegar or your own healthy dressing.
---

Rock Lobster Tail
Order with broccoli or mixed vegetables.
---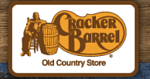 Grilled Pork Chop
With cucumber, tomato n' onion salad (with lemon, salt and pepper, olive oil)  fresh steamed broccoli.
---

Renegade Sirloin 8 oz
Served with choice of side, a mixed green salad, fresh vegetable medley (no carrots), fresh steamed asparagus.
---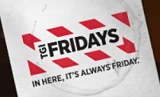 Speared & Seared
6oz. sirloin, grilled shrimp skewers; ask for no whiskey glaze, and sides of vegetables or choice of house salad.
---

Grilled Salmon Salad

Mixed greens, grape tomatoes, green beans and red onions. (Order with no linguine crisps and no dressing.) Use Walden Farms or oil & vinegar dressing. Substitute chicken or shrimp for salmon.
---

Skinnylicious Grilled Salmon
Served with assorted fresh vegetables.
---

8 oz. Top Sirloin
Order with steamed broccoli and southern green beans.
---

Grilled to Perfection Chicken
Two grilled chicken breasts served with choice of two sides, ask for no dinner rolls.
---

Filet Mignon
Sliced filet mignon with cipollini onions and wild mushrooms. Ask for salad with field greens, tomatoes and fresh herbs and grilled asparagus with lemon oil.
---

Forrest's Surf & Turf
10oz. boneless ribeye, grilled shrimp, ask for no potato and extra vegetables.
---

Perfectly Grilled Salmon
Seasoned and wood-fire grilled and served with fresh seasonal mixed veggies.
Victoria's Filet Mignon
With fresh steamed broccoli or seasonal mixed vegetables.
---
Simply Grilled Mahi
Ask for no potato, no butter; substitute broccoli or asparagus.
Tuscan Grilled Sirloin
7oz. sirloin, ask for no topping on steak and substitute potato with vegetable.
---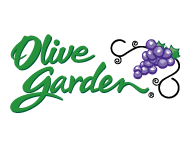 Herb Grilled Salmon
Ask for plain broccoli or other steamed vegetables.
---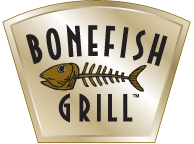 Use Gluten-Free Menu for many entrees featuring a protein and a vegetable.
Sides include fresh asparagus and steamed veggies.
Mahi-Mahi & Shrimp
Wood-grilled mahi-mahi paired with five jumbo shrimp and two sides, ask for double seasonal vegetables.
---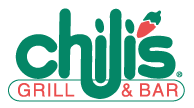 Ancho Salmon
Seared chili-rubbed Atlantic salmon with broccoli, ask for no sauce or queso fresco; no rice, substitute extra vegetable.
---

Rotisserie Chicken Salad
Rotisserie chicken with lettuce, spinach, and vegetables of your choosing. Use oil and vinegar or your own healthy dressing.
Create your own salad
---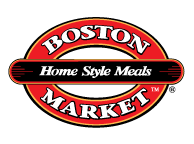 Chicken Caesar Salad
Rotisserie chicken, romaine lettuce, as for no cheese, no croutons, and use oil and vinegar or your own healthy dressing.
 Below are some quick tips for going out that we hope you find useful.
When ordering, always make sure your lean protein is up to 8 ounces (grilled, sautéed, not breaded or fried).
When ordering a salad, remember to order it without croutons, cheese or bacon. Oil & vinegar are acceptable (not balsamic or red wine vinegar), but it's best to bring your own healthy dressing.
Any entree can be ordered with double veggies instead of potatoes or starchy food.
Tell the waiter or waitress not to bring bread to the table.