ITG Diet Blog
The ITG Diet blog delivers informative weight loss tips, health resources and nutritional information to help you along your weight loss journey.
Is There a Link Between French Fries and Your Mood?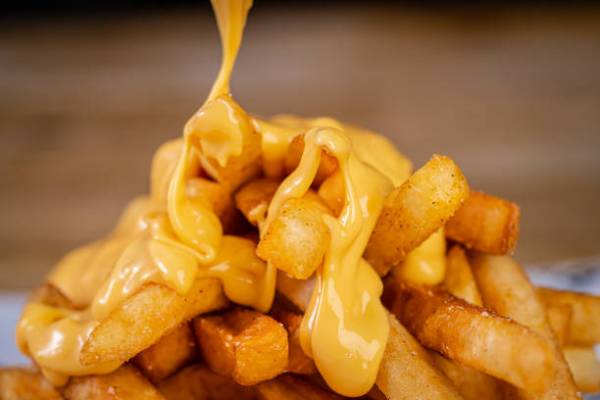 French fries are an American staple… they go great with hamburgers, smothered in chili and cheese, or dipped in zesty ketchup. Fried foods in general are delicious, there's no denying that. However, is there a link between eating these golden fried foods and your mood?
Over the past 11 years, a study was conducted for over 140,000 people who were not diagnosed with depression or anxiety initially. Over the course of the study, over 20,000 developed the symptoms of these conditions. Researchers noticed that their diets in particular consisted of high amounts of fried foods, including fried white meat and potatoes. The study is not conclusive if fried foods are causing people to experience depression and anxiety, or if people are consuming fried foods due to developing anxiety and depression. This is because of the fact that when experiencing depression, many people often turn to comfort foods as a form of self-medication.
We're meant to enjoy food, it's one of the perks of being human! However, when foods are created to be as tasty and addicting as possible, they cause our bodies to release large amounts of dopamine, the reward hormone. Dopamine gives us that "feel good" feeling and sense of reward when we put high fat, sugar, and sodium-filled foods in our mouths. The same happens when we ingest alcohol, tobacco, and even illicit drugs. Once the food is gone and the dopamine rush dissipates, we can be left with an unsatisfied, depressed feeling. The only thing that will help us feel better is more of the same. It will take increasingly more of a substance, such as fried foods, to get that dopamine rush again. That's where sugar and other addictions come from and turn into a powerful driving force for many people, leading to obesity and many other health issues.
If you experience intense cravings for fried foods, it will benefit your health and your waistline to experiment more with baking or air frying what you eat. In Step 1, you'll have to skip the breading or batter. However, in Step 3 Maintenance, there are tons of recipes online using almond and coconut flour, flax seed meal, and other ingredients to give you that deliciously satisfying fried-food taste and experience, but they won't cause you to gain weight when enjoyed in proper portion sizes. Talk to your Coach for some great healthy suggestions and alternatives when you're in Maintenance mode.
As more and more foods arrive on the market that are highly processed and contain extreme levels of sugars, carbohydrates, fats, and sodium, levels of depression in the general population seem to be rising as well. When you eat something really good, it makes you feel good. Then you spend the next couple hours feeling awful and craving more of the same. When you eat healthy food, it might not induce the same levels of dopamine to be released in your body, but you'll feel better between meals and be satisfied as well. Eating a variety of healthy foods seems to have a beneficial effect on overall health and mental wellness.
Speaking of alternatives, are you missing those delicious fries? Instead of potatoes, which are very high in carbohydrates and starches and cause a huge dopamine spike, try using jicama and rutabaga slices in the air fryer. They're an occasional vegetable on the ITG Diet Plan. Here's the recipe, and you can even add ITG Cheesy Cheddar to make cheese fries! You can also try ITG Crave Away capsules which help your body naturally produce dopamine so you can have a better chance at crushing cravings before they strike.