ITG Diet Blog
The ITG Diet blog delivers informative weight loss tips, health resources and nutritional information to help you along your weight loss journey.
Say Cheese!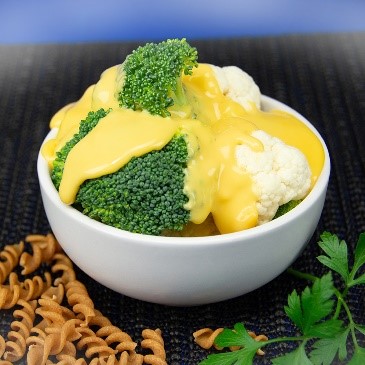 Ready to warm up with some... cheese!? Try ITG Cheesy Cheddar! Finally, you can say "Cheese Please!" and enjoy that aged cheddar taste you crave over your favorite vegetables, proteins, and more. Cheesy Cheddar is a delicious way to enjoy great cheese flavor with the ITG Diet Plan each day. With 15 grams of satiating protein, 3 grams of fat and only 6 grams of carbs, Cheesy Cheddar is a healthier and more satisfying way to enjoy your cheesy dishes.
The same portion of regular cheddar cheese would be the size of a pair of dice and contains 9 grams of fat, and just 7 grams of protein. With the same one ounce portion of Cheesy Cheddar, you can make a variety of meals by changing up your vegetables, seasonings, and even pour over proteins for extra flavor!
Cheesy Cheddar is 3 foods in 1:
Dip - for your ITG Protein Chips and veggie slices
Sauce - pour over roasted cauliflower and broccoli, chicken, or even as a cheddar topping over a stuffed pepper
Soup - make broccoli cheese soup, add diced vegetables, seasonings, and even proteins to make your own creation
Click Here for 30 Cheesy Cheddar Dip, Sauce, and Soup Recipes from ITG!