ITG Diet Blog
The ITG Diet blog delivers informative weight loss tips, health resources and nutritional information to help you along your weight loss journey.
2014 Promises to be a Healthy One for My Patients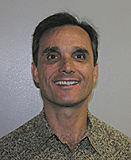 2014 promises to be a healthy one for my patients. I feel positive about the future because we keep moving toward factual medicine and we're discarding many of the misunderstandings that persist in mainstream America today.
While just about everyone knows that being overweight can lead to health problems there seems to be a disconnect on how best to get control of our weight in a healthy way. This is where our weight loss program comes into play. You'll often here ITG refer to the science behind the plan. This science is lacking in many other plans. It turns out that just about every diet can make you lose weight, yet the questions become, "What weight did you lose? Just fat? Fat and muscle?" Is it science based or is it a ploy to get you to buy their products?
At my clinic we focus on losing fat specifically and not weight in general. Weight loss in general may mean muscle loss (bad!). One pleasant side effect for our females is that the program can also help control menopausal symptoms, which falls right in line with my philosophy that follows functional medicine. Functional medicine basically treats the problem, not the symptom. It's exactly this reason why I subscribe to the ketonic body weight loss method at ITG Diet.
When Mike and Laurel Beatty first introduced me to ITG Diet's philosophy I was the medical director of a large healthcare clinic where they were owners. One of the first things the Beattys did was add a ketonic body weight control program to the clinic, and frankly, it was met with a lukewarm reception until Laurel went on the program. Her results were quick, healthy, and led her to stop me one day to ask just why her new diet program was improving her menopausal symptoms. Her hot flashes and night sweats just plain stopped altogether!
It's true that ITG's plan is really one for better health while weight loss is a pleasant side effect. Her changes in menopausal symptoms are the result of a rather complex hormonal orchestration. A hormone is simply a molecule created by one cell that has an effect on another cell. The ITG diet starts with improving pancreas function via that very important hormone, insulin. The more the pancreas has to work when eating reactive foods the more insulin it produces. The more overworked the gland, the more the tendency to burn out and malfunction (aka: Diabetes). Many people only associate the hormone insulin to the pancreas, however, there are many other hormones and digestive enzymes produced in the pancreas.
Insulin is also one of the most well-known hormones affected by what you eat. When you consume carbohydrates, the glucose from those carbohydrates travels into your bloodstream, triggering your pancreas to release insulin. As more and more carbohydrates and excess calories are consumed, there is more and more insulin released. High insulin levels are a very bad player in the body causing multiple issues. One of those issues is the effect on sex hormones and sex hormone balance. So imbalances in estrogen, testosterone, and progesterone are what caused Laurel's hot flashes and night sweats. When she balanced her diet, she balanced her insulin; and when she balanced her insulin, she balanced her estrogen and other hormones. Voila, the menopause symptoms are gone!
The point is that a precise hormonal balance is vital to proper body functioning. Certain foods in the diet can restore or throw off the balance of hormones. Because menopause is accompanied by hormonal imbalance, eating the right foods and avoiding the wrong foods is especially important during this transitional period in a woman's life.
One of the key secrets to good health is weight control. It's no coincidence that with proper weight control people often get control of their health issues such as diabetes, hypertension, fatigue and, yes, even menopausal symptoms.
Dr. John DeCosmo