Clinic Spotlight
At ITG Diet, we celebrate our valued clinic partners across the United States and are inspired daily by their personal stories as well as the many dieters that they are able to help through their weight loss journeys. Read more below about our featured ITG Diet Weight Loss Clinic for this month:
Healthy Changes, Plantation, Florida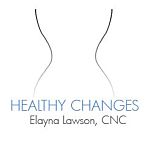 Elayna Lawson, owner and coach at Healthy Changes in Plantation, Florida has been helping others lose weight for over 15 years. After struggling with her own weight loss years ago, she decided to get healthy and was inspired to help others do so as well. Elayna is a Certified Nutritional Consultant and utilizes the ITG Diet Plan at Healthy Changes to get her clients to their health and weight loss goals.
Elayna is understanding of her clients' needs and is there every step of the way with personalized weight loss guidance to attain those goals. Her one-on-one coaching gives her dieters the knowledge and support necessary to lose weight, retain muscle, and get healthy for life. 
"It's time to take back control of your diet!"