Clinic Spotlight
At ITG Diet, we celebrate our valued clinic partners across the United States and are inspired daily by their personal stories as well as the many dieters that they are able to help through their weight loss journeys. Read more below about our featured ITG Diet Weight Loss Clinic for this month:
Orthopedic Associates of Port Huron - Port Huron, Michigan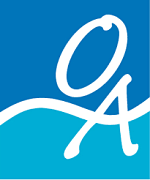 Orthopedic Associates of Port Huron specializes in different areas of care related to your joints, bones, and muscles. They have recently started offering the ITG Diet Plan to their patients as well as the community in order to help reach and maintain a healthy BMI required for surgery as well as treat other obesity-related issues.
Since 1983, OAPH has proudly served patients in the area as well as others from across the Thumb area. They also treat and provide medical consultations to area high school athletes and people of all ages and activity levels.
ITG Coach Leslie and her team are helping people get healthier one pound at a time. Their goal is to help you overcome your pain and injury and resume an active lifestyle. Losing weight with the ITG Diet Plan is now another way OAPH can help you achieve your health and weight loss goals!
"A Slimmer, Healthier You is Waiting!"