Clinic Spotlight
At ITG Diet, we celebrate our valued clinic partners across the United States and are inspired daily by their personal stories as well as the many dieters that they are able to help through their weight loss journeys. Read more below about our featured ITG Diet Weight Loss Clinic for this month:
Absolute Wellness and Weight Loss Gainesville, Florida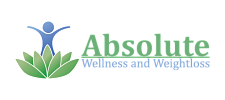 Dawn Smith, owner and ITG Coach at Absolute Wellness and Weightloss, has always had an interest in healthcare. She is a graduate of the University of Florida College of Medicine. After receiving her degree, she stayed home to raise her two boys. During this time, she continued to stay involved with the medical community and her passion for healthcare developed into an even stronger belief in the importance of preventative medicine. She became a certified personal trainer and began wellness coaching in Gainesville at an ITG Clinic. When the opportunity arose to own the clinic, she saw it as a tremendous opportunity to help others on their journey.
She believes that working closely with individuals and providing education and support is the cornerstone to giving them the tools for success to meet and sustain their health and wellness goals.
"A Slimmer, Healthier You is Waiting!"