Clinic Spotlight
At ITG Diet, we celebrate our valued clinic partners across the United States and are inspired daily by their personal stories as well as the many dieters that they are able to help through their weight loss journeys. Read more below about our featured ITG Diet Weight Loss Clinic for this month:
Slim Down St Pete - St Petersburg / Tampa Bay, Florida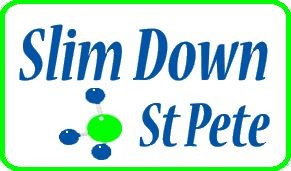 This month the ITG Clinic Spotlight is on Slim Down St Pete, the flagship ITG Clinic located in Saint Petersburg, Florida. ITG Coach Joe has been working with dieters at SDSP since 2014. He himself lost over 75 pounds on the ITG Diet Plan and a healthy eating routine has become a part of his everyday lifestyle in order to maintain that weight.
"Things have been a lot different this year at Slim Down St Pete due to the pandemic," said Joe, "however, we have been able to seamlessly continue helping people by checking in with them each week, getting them to participate in the program online, and have found safe and healthy ways to meet with clients face-to-face in these unprecedented times."
Slim Down St Pete has helped countless people in the Tampa Bay Area lose weight, reduce and eliminate medications and other health issues including high blood pressure, Type 2 diabetes, and cholesterol. Educating others about enjoying food responsibly and developing habits they can stick to for life is the key to success!