Updates and Announcements
ITG is moving in September to a new distribution center!
Please bear with us as we make this transition. At this time, our Shop is under construction. Please check back throughout the month of September as we make updates and add exciting new foods (over 30 total!)
For more information and to stay in touch, please contact info@ITGdiet.com for more details or to be added to our mailing list. You may also follow ITG Diet on Facebook, Instagram, and X (formerly Twitter) for the latest news and product updates.
Thanks for being a part of the ITG Family!
Sour Creamy Oniony Curls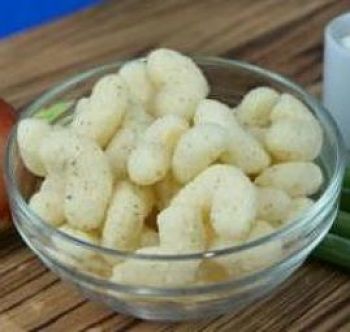 Sour Creamy Oniony Curls are deliciously crunchy, light and fluffy with a bold sour cream and onion flavor. Plus, they're low-carb!
Sea Salt & Caramel Bars
Sweet caramel taste with a crunch! Made with all natural sweeteners, this crisp bar with caramel and a hint of sea salt will satisfy your taste buds.
Fluffy Vanilla with Chocolate Icing
This crisp and chewy bar has a sweet vanilla marshmallow taste and texture. The Fluffy Vanilla with Chocolate Icing Bars now have an added drizzle of chocolate icing outside for extra sweetness!
Zesty Ranch Puffs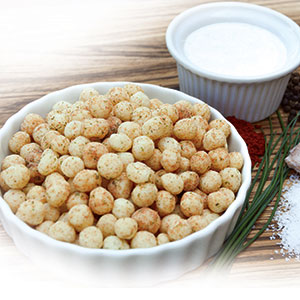 Get your crunchy cravings satisfied with Zesty Ranch Puffs! They've got a creamy ranch flavor and a bit of peppery kick. Perfect as a snack or a topping on your salad. They're gluten-free, contain 3 grams of carbohydrates and 18 grams of protein!
Peanut Butter Blast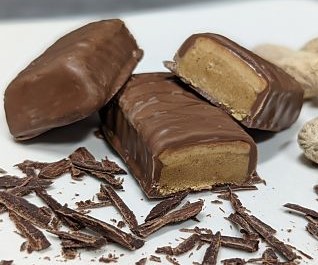 Have you tried a Peanut Butter Blast yet? This creamy milk chocolate bar surrounds a soft, chewy peanut butter center. Taste's just like your favorite peanut butter cups!
Cheesy Curls

Enjoy a savory new snack addition! With a bold cheesy taste and a light, fluffy crunch, Cheesy Curls will hit the spot. Just 4 grams of carbs per serving and 14 grams of protein!
ITG has Optional Diet Supplements to help enhance your inch loss, help curb your cravings and increase fat burning.
Click on image for more details about these products.
ITG Inches To Go - Enhance Your Inch Loss!
ITG Crave Away - Help your cravings and hunger pangs go away!
ITG Thermo Tonic - Help increase energy and burn fat!

  
---

Hear what some of our local clinics have to say about ITG Diet.
"Our focus on patient care was the reason to bring in the ITG Diet Plan. We provide an in-depth, personalized client evaluation to every patient seeking help in weight management issues. We have been very happy with the results our patients have experienced with ITG Diet. Many have been able to reduce and/or eliminate medications, in addition to meeting their weight loss goals."
Wendy C. Huhn, M.D., F.A.C.E of Diabetes and Endocrine Center - Orlando, Florida
 "The ITG Diet Plan has been a great success at Stern Cardiovascular Foundation. We have been able to help so many of our patients lose weight. This has made our patients feel better about themselves and has allowed many of them to decrease their blood pressure, diabetes, and cholesterol medications. We are very proud to offer the ITG Diet Plan to our patients."
Dr. Steven Gubin – Cardiologist & President, Stern Cardiovascular Foundation, Memphis, Tennessee
If you'd like, you can recommend your local healthcare professional to the ITG Diet Plan by emailing their practice contact information to laurel@itgdiet.com.