Inches To Go
Description
As you shed pounds, you will also lose inches, normally about one inch from your overall body dimensions for every 10 pounds lost.  When you add Inches To Go to your weight loss plan you'll see even better results.  With this remarkable product you can take control of shaping your body as you lose weight.*
Each Inches To Go capsule contains a carefully proportioned selection of compounds that work together to rid your body of excess inches.  What's more, the nutrients in Inches To Go come from natural sources. 
Kelp -

A type of seaweed that grows in oceans around the world and is one of the richest sources of natural iodine, which is essential to your thyroid gland.  The thyroid uses iodine to crate hormones that regulate your metabolism.  When you're not getting enough of these hormones, you're likely to feel sluggish and gain weight.  Inches To Go provides your thyroid with what it needs to keep your cells vital and thriving.
Lecithin -

Research shows that lecithin obtained from seeds and soybeans helps maintain healthy cholesterol levels.  It reduces LDL, or "bad cholesterol" and increases HDL "good cholesterol."  Perhaps just as important, lecithin helps you feel well-fed and energetic.
Blue-Green Algae -

These are microscopic plants that use the energy of the sun to create life-supporting compounds.  Inches To Go uses blue-green algae as a source of many nutrients including a variety of amino acids, the B vitamins, betacarotene, niacin, folic acid and vitamin E.  These and other components of blue-green algae helps your body deal with stress, keep your appetite in check and boost your immune system.
Apple Cider Vinegar -

Is rich in potassium, a nutrient that helps cells expel excess sodium, which in turn enables your body to flush out trapped fluid.
Bromelain -

Is a mixture of what food scientists call proteolytic enzymes, which break down tissues in your body.  Derived from the pineapple plant, bromelain has a number of positive effects, the most important of which is that stored fat breaks down more quickly.
*Note this product will only work with a weight loss plan.  Not to be used and expect to lose inches without a plan.
You can view the cart after login
Check out these favorites of the ITG members.
ITG Diet is proud to Sponsor
Darren Kavinoky's
Run Across America!

What does the ago of 50 look like to you? Darren Kavinoky will show you! Darren is a highly regarded keynote speaker, TV host, author, criminal behavior expert, trial attorney, and on-air legal analyst. He created the television show Deadly Sins and has appeared on many other television and radio shows over the years where he reports on legal, political, and pop culture issues.
On April 21st, Darren began his 2,451 mile run from LA to NYC to bring awareness to health and wellness related issues. Along his journey, he will be making several stops in various cities to meet up with celebrities and public officials who are supporting the cause. Darren dreamed of running across the country as a child and is finally making it a reality. He grew up as a "chubby kid" to a young adult who struggled with addiction. Today, he has committed himself to extreme workouts and triathlons, and to being the new face of 50. "This is a big undertaking," Kavinoky said. "I've always said, 'You go through life as an example or a warning.'"
ITG will be supplying plenty of protein-packed ITG Chocolate, Vanilla and Coffee Shake Bottles for the cross-country trek. ITG will also be donating portions of proceeds from the bottles to diabetes-related charities, so visit the ITG Shop to order yours today!
Visit our ITG Weight Loss & Diet Blog for more updates on Darren's Run Across America! Visit What's My Win to spin the prize wheel to win an ITG Starter Kit along with great prizes from many other sponsors. Tag your daily win, no matter how big or small, on Facebook and Twitter with #WhatsMyWin and @ITGdiet!
We accept the following payment methods: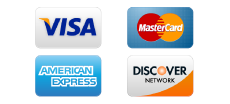 You can shop at ITG with confidence:
Credit Card Processing