Thermo Tonic
Description
Thermo Tonic contains Bitter Orange which contains alkaloids such as synephrine and octopamine, adrenergic agents with beta-agonist activity. These stimulate lipolysis and increase the resting metabolic rate in some people, thus increasing the removal and oxidation of fat from adipose tissue stores.  This action is potentiated by methylxanthines, such as the caffeine present in Guarana. Ginkgo Biloba can dilate blood vessels and improve peripheral and cerebral circulation.  The ginsenosides present in Oriental Ginseng have a tonic effect on metabolism, and in particular can optimize hepatic metabolism, making the utilization of oxygen (for oxidative, energy-generating processes) more efficient.
DIRECTIONS:  Take one (1) or two (2) capsules one (1) to three (3) times per day with an 8 oz (240 mL) glass of water, 30 minutes before meals.  Commence with a low dose and build up to the most comfortable dosage level.
Do not exceed a dosage of 6 capsules per day nor take more than 2 capsules at one time. Wait at least 4 hours between does.  Not for sale to, or use by, persons under the age of 18.  Keep out of the reach of children!
CAUTIONS AND WARNINGS:  Seek advice from a health care practitioner prior to use if you are pregnant or nursing, or if you have high blood pressure, heart or thyroid disease, diabetes, difficulty in urination due to prostate enlargement, or if taking an MAO inhibitor or any other prescription drug.  Do not take this product if you are taking appetite suppressants or products
Read more...for more detailed information about this product.
You can view the cart after login
Check out these favorites of the ITG members.
Your Loss Your Gain
Winnetka, Illinois &
Northfield, Illinois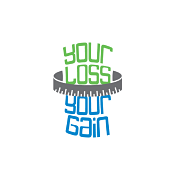 From owner Ryne Podgorski: "Two years ago, my business partner John Heles and I opened our own clinic after seven years of working in the weight loss industry.  Our immediate success enabled us to open a second location shortly thereafter.  We love what we do!  It is genuinely enjoyable and personally rewarding getting to know our clients as they make one of the most profound changes in their lives.  Seeing a client become self-empowered, happier and healthier is the driving force behind our commitment.  From our past experience, we know that the most important aspect of dieting is to create a truly safe space for clients, something that we felt was lacking in our previous employment. 
"Every dieter's journey is personal and unique; no two dieters are the same.  A dieter goes through so many emotions during their journey:  before, during and after.  Once they make the choice to change their lives, being able to communicate past experiences, diet fears and the emotions that go along with those fears allows them to truly take charge of their food choices rather than hide or give into them.  That's when a dieter can truly grow and change.  Our goal is to give our undivided attention to our dieters and their needs so that they can accomplish their goal.  The diet process works so much better when a dieter believes that we are there to help them, support them, and encourage them, what coaching is truly all about. We derive an incredible amount of joy and satisfaction when we get that 'thank you' hug!  It's then that we feel we have met our clients' needs."
We accept the following payment methods: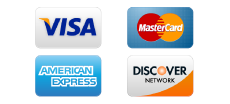 You can shop at ITG with confidence:
Credit Card Processing