Quality & Manufacturing of ITG Supplements
You can rest assured that when you order supplements from ITG you are receiving a top quality, professional-grade nutritional supplement formulated and manufactured according to a "Science First" approach.  All of our private label supplements are a pharmaceutical grade level that are only sold through Health Care professionals and are manufactured by major US Supplement Manufacturers.

Good Manufacturing Practices (GMPs)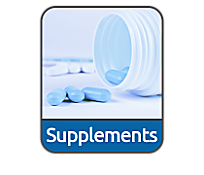 Our manufacturers fully guarantee that our products are produced utilizing the highest standards of manufacturing. Each product is evaluated and monitored for quality throughout the manufacturing process.
Contains only qualified, superior raw materials
Meets required specifications for quality and purity
Is evaluated and monitored for potential contaminants such as dirt, heavy metals, pesticides, and microbiological organisms (packaging is also monitored to ensure against contamination)
Is analyzed to confirm the quantity of all dietary ingredients, thereby ensuring the consistency and accuracy of our label claims
Is manufactured at FDA inspected facilities with stringent internal quality control procedures and documentation systems that conform to one or more of these industry standards and/or certifications: NPA (Natural Products Association), NSF (National Sanitary Foundation), OTC (Over the Counter Drug GMPs), and the requirements of the FDA Dietary Supplement Good Manufacturing Practices (GMPs)
Our dietary supplements exceed industry standards for quality.  Their evaluation criteria are designed to corroborate all aspects affecting quality and efficiency, specifically:
Identity
Purity
Quality
Strength
Composition
ITG offers the following supplements:
Multivitamin – Vegetarian Capsules
Calcium & Magnesium – Vegetarian Capsules
Omegas – Soft Gels
Colon-Lax – Vegetarian Capsules
30 Day Power Packs (Multi, Cal/Mag, Omega)
ITG Inches To Go Capsules
Crave Away
Thermo Tonic
Supplement Manufacturing Dates: 
Many Supplement manufacturers have turned to using a born-on or manufactured-on date because the FDA has yet to define what they consider to be adequate data on stability testing of the ingredients in many supplements. According to the FDA's Good Manufacturing Practices (GMPs) many companies have chosen to use the manufacturing date as most supplements are typically not perishable items and have a stable shelf life. However, supplements should be stored in a cool, dark place and not exposed to heat and moisture to make sure the quality of the content is not degraded.
 If you have any questions about manufacturing and expiration dates, please email us at info@itgdiet.com and we would be happy to answer them!