Crave Support
Description
Crave Support uses botanical extracts to support two areas of human physiology that help regulate control of body weight: the central nervous system and the peripheral energy-generating systems. These share some of the same neurotransmitters, dopamine and noradrenaline (norepinephrine) and can thus be supported simultaneously and beneficially in terms of assisting weight loss. Thermogenesis and craving/satiety support in one product.
Directions: Take one capsule up to three times a day with an 8oz glass of water preferably 30 minutes prior to meals. Commence with a low dose and build up to the most comfortable dosage level. Not to exceed 3 capsules in a 24 hour period.
NOT FOR SALE TO, OR USE BY, PERSONS UNDER THE AGE OF 18. KEEP OUT OF THE REACH OF CHILDREN! STORE AT ROOM TEMPERATURE (59°F - 86°F) IN A DRY PLACE AND KEEP TIGHTLY CLOSED. AVOID DRIVING OR OPERATING MACHINERY DRIVING UNTIL YOU KNOW HOW THIS PRODUCT AFFECTS YOU!
Seek advice from a health care practitioner prior to use if you are pregnant or nursing, or if you have high blood pressure, heart or thyroid disease, diabetes, difficulty in urination due to prostate enlargement, or if you are taking prescription drugs. Do not take this product if you are taking appetite suppressants or products containing ephedrine or pseudoephedrine, or are taking an MAO inhibitor, or have taken an MAO inhibitor within the last 3 weeks. Reduce or discontinue use if nervousness, tremor, sleeplessness, severe loss of appetite, euphoria, nausea or constipation occur.
Read more...for more detailed information about this product.
You can view the cart after login
Check out these favorites of the ITG members.
The Elements of Therapy - Jacksonville, Florida
Mandarin / Julington Creek
Intercoastal / Beaches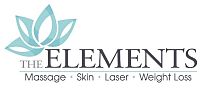 The Elements Of Therapy was established in 2010 with a focus on massage, laser treatments, facials, and many more health and wellness related services. Now, The Elements offers the ITG Diet Plan at both of their locations in the Jacksonville, Florida area.
Enjoy the Elements' welcoming and relaxing spa environment seven days a week. Body composition analyses for weight loss are offered along with personalized packages that suit your need. The professional staff at The Elements Of Therapy knows that no two clients are alike and will assist in creating wellness plans that fit your personal goals. They provide free consultations and create packages that will fit in with your budget and your lifestyle.
We accept the following payment methods: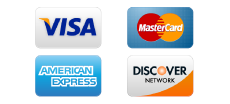 You can shop at ITG with confidence:
Credit Card Processing