Thermo Tonic
Description
Thermo Tonic contains Bitter Orange which contains alkaloids such as synephrine and octopamine, adrenergic agents with beta-agonist activity. These stimulate lipolysis and increase the resting metabolic rate in some people, thus increasing the removal and oxidation of fat from adipose tissue stores.  This action is potentiated by methylxanthines, such as the caffeine present in Guarana. Ginkgo Biloba can dilate blood vessels and improve peripheral and cerebral circulation.  The ginsenosides present in Oriental Ginseng have a tonic effect on metabolism, and in particular can optimize hepatic metabolism, making the utilization of oxygen (for oxidative, energy-generating processes) more efficient.
DIRECTIONS:  Take one (1) or two (2) capsules one (1) to three (3) times per day with an 8 oz (240 mL) glass of water, 30 minutes before meals.  Commence with a low dose and build up to the most comfortable dosage level.
Do not exceed a dosage of 6 capsules per day nor take more than 2 capsules at one time. Wait at least 4 hours between does.  Not for sale to, or use by, persons under the age of 18.  Keep out of the reach of children!
CAUTIONS AND WARNINGS:  Seek advice from a health care practitioner prior to use if you are pregnant or nursing, or if you have high blood pressure, heart or thyroid disease, diabetes, difficulty in urination due to prostate enlargement, or if taking an MAO inhibitor or any other prescription drug.  Do not take this product if you are taking appetite suppressants or products
Read more...for more detailed information about this product.
You can view the cart after login
Check out these favorites of the ITG members.
The Inner Diet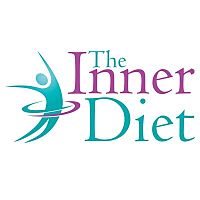 ITG is proud to offer The Inner Diet by Dr. John Sklare, Ed. D.
The Inner Diet is a self-help, home-study program that addresses emotional eating and is comprised of the following four components: The Questionnaire, The Personal Profile, The Inner Diet Activity Book, and The Inner Diet Audio Support Center.
The Inner Diet has been used by professionals since 1985 and is based on real science: the 40-item questionnaire was the subject of a Doctoral Dissertation and provides an "emotional X-ray" of sorts, identifying your emotional eating triggers. The Inner Diet gives you a program that addresses those triggers and the ITG Diet Plan addresses the nutritional needs of your body, giving you a comprehensive approach on your weight loss journey. Click Here for more information on The Inner Diet!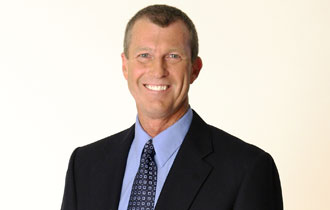 Dr. John H. Sklare received his doctorate in counseling from Northern Illinois University. He spent 15 years of his professional life seeing patients in private practice during which time he also served as a member of a medical team providing pre- and post-psychological services to surgical patients. He has served as a consultant to business and industry doing personality assessments and compatibility evaluations, taught psychology and learning theory to both graduate and undergraduate students, conducted numerous workshops and seminars on a variety of topics and has appeared on both radio and television.
We accept the following payment methods: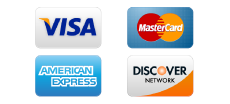 You can shop at ITG with confidence:
Credit Card Processing