ITG Colon LAX
Description
ITG Colon-Lax may be helpful for:
Improving bowel movements/constipation
Cleansing and detoxifying bowels
It utilizes two proven ingredients, magnesium hydroxide and triphala, to improve bowel motility and tonicity.   It can be used as both a fast acting mild laxative for short periods of time as needed, or as a daily bowel detoxifier for anyone in need of a long-term tonic to help strengthen and tonify the bowels.
Magnesium hydroxide is a well-known ingredient in laxative and antacid formulas.  It works by osmosis which draws water from surrounding tissues to the intestines.  This local increase of water not only softens the feces, but actually increases the volume of the feces, which promotes intestinal motility. 
Triphala is one of the most widely used botanical formulas in Ayurvedic medicine for gastrointestinal health, including promoting smooth functioning of the bowels and reliving constipation. 
You can view the cart after login
Check out these favorites of the ITG members.
Your Loss Your Gain
Winnetka, Illinois &
Northfield, Illinois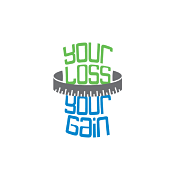 From owner Ryne Podgorski: "Two years ago, my business partner John Heles and I opened our own clinic after seven years of working in the weight loss industry.  Our immediate success enabled us to open a second location shortly thereafter.  We love what we do!  It is genuinely enjoyable and personally rewarding getting to know our clients as they make one of the most profound changes in their lives.  Seeing a client become self-empowered, happier and healthier is the driving force behind our commitment.  From our past experience, we know that the most important aspect of dieting is to create a truly safe space for clients, something that we felt was lacking in our previous employment. 
"Every dieter's journey is personal and unique; no two dieters are the same.  A dieter goes through so many emotions during their journey:  before, during and after.  Once they make the choice to change their lives, being able to communicate past experiences, diet fears and the emotions that go along with those fears allows them to truly take charge of their food choices rather than hide or give into them.  That's when a dieter can truly grow and change.  Our goal is to give our undivided attention to our dieters and their needs so that they can accomplish their goal.  The diet process works so much better when a dieter believes that we are there to help them, support them, and encourage them, what coaching is truly all about. We derive an incredible amount of joy and satisfaction when we get that 'thank you' hug!  It's then that we feel we have met our clients' needs."
We accept the following payment methods: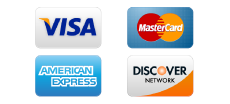 You can shop at ITG with confidence:
Credit Card Processing