ITG—Weight Loss Through Good Nutrition
ITG is a Nutrition Plan featuring delicious products that can help you meet your dietary and weight-loss goals.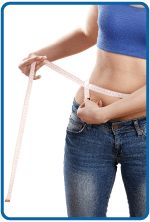 ITG allows dieters to obtain our protein-based weight control program from the convenience of their homes. Participants adhere to an easy to follow, 3-step ketonic body program that allows them to finally achieve the success they so richly deserve. Our experienced team provides you with the necessary training, materials and education to help you attain your health and weight-loss goals.
One of the things that make it work for us is the science behind the weight-loss aspect. ITG isn't just another yo-yo diet plan with no end for the dieter. We can explain how the foods you eat react in your body and either cause you to retain or lose weight. That's our difference.
With ITG, you lose the weight, then you keep it off, for two reasons; first, because you'll shed fat instead of muscle, and second, because our focus is on teaching you how to make better eating choices rather than simply eliminating the fun foods from your diet.
Prefer to visit a local ITG Diet clinic in person?  New ITG clinics open every day so Contact Us at info@itgdiet.com to ask if there is one available in your area.  
If you are interested in becoming an ITG Diet Clinic and offering our Plan to your Patient Base, please click here to request more information or email laurel@itgdiet.com
TRY ONE OF OUR BEST SELLERS TODAY!
Ideal Weight Loss
Raynham, Massachusetts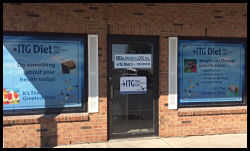 Kim Allard was first introduced to the protein protocol 8 years ago. She had tried every diet under the sun but never one that actually worked. She is a diabetic and was taking insulin each day, as well as high blood pressure and high cholesterol medications. Within 15 months on the diet Kim lost 169lbs, changing her life and getting her off all the medications.
Kim began coaching the diet at a clinic in the office she managed and realized that she wanted to help change peoples' lives. Having done hospice work for years in the past she finally felt she had found another way to give back to others and feel rewarded while doing it. Kim then took the leap and opened her own stand-alone clinic. Healthy weight loss is her passion and something she enjoys sharing with her clients. She has seen so many success stories in her office and she continues to be inspired to push for more successes daily. Beth, the head coach at the clinic, was a client who successfully lost 150lbs. The clinic offers superior coaching and superior products, which is key to the success of both the clinic and dieters alike. Kim and her staff are thrilled to be the first ITG clinic in Massachusetts and they look forward to continued growth in the future as an ITG Diet clinic.