ITG—Weight Loss Through Good Nutrition
ITG is a Nutrition Plan featuring delicious products that can help you meet your dietary and weight-loss goals.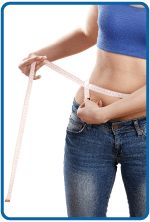 ITG allows dieters to obtain our protein-based weight control program from the convenience of their homes. Participants adhere to an easy to follow, 3-step ketonic body program that allows them to finally achieve the success they so richly deserve. Our experienced team provides you with the necessary training, materials and education to help you attain your health and weight-loss goals.
One of the things that make it work for us is the science behind the weight-loss aspect. ITG isn't just another yo-yo diet plan with no end for the dieter. We can explain how the foods you eat react in your body and either cause you to retain or lose weight. That's our difference.
With ITG, you lose the weight, then you keep it off, for two reasons; first, because you'll shed fat instead of muscle, and second, because our focus is on teaching you how to make better eating choices rather than simply eliminating the fun foods from your diet.
Prefer to visit a local ITG Diet clinic in person?  New ITG clinics open every day so Contact Us at info@itgdiet.com to ask if there is one available in your area. 
If you are interested in becoming an ITG Diet Clinic and offering our Plan to your Patient Base, please click here to request more information or email laurel@itgdiet.com
TRY ONE OF OUR BEST SELLERS TODAY!
Reliant LifeWorks
Spokane, Washington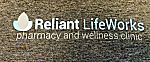 At Reliant LifeWorks, patients can readily receive the healthcare solutions that offer the best outcomes for their specific health issues – whether they are traditional healthcare solutions, natural healthcare solutions, or a personalized combination of both. Most importantly, we are passionate about serving you as a patient with respect, compassion, and our expertise to enhance your overall health and well-being.
From Coach Karrie Thomson:
"My name is Karrie Thomson. I am 42 years old and have one son and two stepdaughters. I have been with my significant other for almost 5 years. He is the one who has pushed me to follow my dreams and has 100% faith in me. On January 7th, 2015 we both started a protein diet. In 11 weeks we each lost 36 lbs and felt better than we had ever felt. I am the smallest I have been in over 18 years!
"In March of 2015 I was talking to Reliant LifeWorks about the ITG Diet. I had successfully lost my weight and they had just signed up to carry the ITG brand of products. I was at a point in my life where I was ready for a change and to do something I loved. I left my job as an Assistant Manager at a Fortune 500 Company and was ready to follow my heart. I now have the best job ever; coaching and changing people's lives for the better to get them healthy."