Welcome to ITG!
The ITG Diet Plan is an easy to follow, 3-step nutrition program designed to get you into a light state of ketosis quickly and efficiently. By utilizing our higher protein meal replacements along with whole foods each day, you will finally achieve the results you so richly deserve!
Learn More About the ITG Diet Plan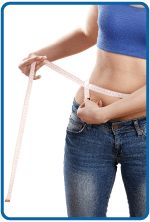 It's all about science! The ITG Diet Plan isn't just another yo-yo diet plan with no end in sight for you. Our experienced team of coaches provide you with the necessary training to educate you on how the foods you eat react in your body, causing you to retain or lose weight. That's the ITG difference!
With the ITG Diet, you will lose weight and keep it off for two reasons. First, unlike many other diet programs out there, you'll shed fat instead of muscle mass. And second, our focus is on teaching you how to make better eating choices rather than simply eliminating fun foods from your diet forever. You can finally keep that extra weight off for life!
Are you always on the go? Do you travel for work? No time for a sit-down dinner? No worries! Almost all the products in our line of ITG Foods are airline- and travel-friendly. They can be prepared quickly and easily on the road if necessary. ITG Coaches will be there every step of the way to provide you with tips, education, and the support you need during your weight loss journey. You can even be our next Success Story!
Get Started Today! 
Are you looking for an ITG Clinic near you? We are always adding new clinic locations across the country.
You may even be eligible for our online program!
To connect with an ITG Specialist, please call us directly with your questions at 1-866-544-8444, Monday through Friday from 8:30 am to 6:00 pm Eastern Time.

If you are a medical professional or existing weight loss clinic and would like more information about offering the ITG Diet Plan to your patients, please click here or email laurel@itgdiet.com.
TRY ONE OF OUR BEST SELLERS TODAY!
Your Loss Your Gain
Winnetka, Illinois &
Northfield, Illinois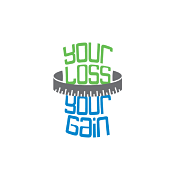 From owner Ryne Podgorski: "Two years ago, my business partner John Heles and I opened our own clinic after seven years of working in the weight loss industry.  Our immediate success enabled us to open a second location shortly thereafter.  We love what we do!  It is genuinely enjoyable and personally rewarding getting to know our clients as they make one of the most profound changes in their lives.  Seeing a client become self-empowered, happier and healthier is the driving force behind our commitment.  From our past experience, we know that the most important aspect of dieting is to create a truly safe space for clients, something that we felt was lacking in our previous employment. 
"Every dieter's journey is personal and unique; no two dieters are the same.  A dieter goes through so many emotions during their journey:  before, during and after.  Once they make the choice to change their lives, being able to communicate past experiences, diet fears and the emotions that go along with those fears allows them to truly take charge of their food choices rather than hide or give into them.  That's when a dieter can truly grow and change.  Our goal is to give our undivided attention to our dieters and their needs so that they can accomplish their goal.  The diet process works so much better when a dieter believes that we are there to help them, support them, and encourage them, what coaching is truly all about. We derive an incredible amount of joy and satisfaction when we get that 'thank you' hug!  It's then that we feel we have met our clients' needs."