ITG Diet—Weight Loss Through Good Nutrition
ITG Diet is a Nutrition Plan featuring delicious products that can help you meet your dietary and weight-loss goals.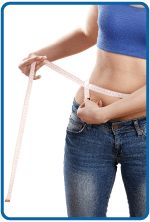 ITG Diet allows dieters to obtain our protein-based weight control program from the convenience of their homes. Participants adhere to an easy to follow, 3-step ketonic body program that allows them to finally achieve the success they so richly deserve. Our experienced team provides you with the necessary training, materials and education to help you attain your health and weight-loss goals.
One of the things that make it work for us is the science behind the weight-loss aspect. ITG Diet isn't just another yo-yo diet plan with no end for the dieter. We can explain how the foods you eat react in your body and either cause you to retain or lose weight. That's our difference.
With ITG Diet, you lose the weight, then you keep it off, for two reasons; first, because you'll shed fat instead of muscle, and second, because our focus is on teaching you how to make better eating choices rather than simply eliminating the fun foods from your diet.
Prefer to visit a local ITG Diet Clinic in person?  New ITG Diet Clinics open every day so Contact Us at info@itgdiet.com to ask if there is one available in your area. 
If you are interested in becoming an ITG Diet Clinic and offering our Plan to your Patient Base, please click here to request more information or email laurel@itgdiet.com
TRY ONE OF OUR BEST SELLERS TODAY!
Bay Medical
St. Petersburg, Florida

Dr. Kasia Ostrzenska established the Bay Medical Center in St. Petersburg, Florida in 2001. She is a board certified internal medicine physician with one of the few solo practices left in the area. Bay Medical Center is much more than the typical primary care practice. With her unusual background of European and American training, she is able to incorporate the best of both worlds within her practice. 
Dr. Kasia has embraced fitness and nutrition as keys to overall health and wellness for herself and her patients. Her primary objective is to focus on preventative medicine utilizing state of the art technology to test your genetic weaknesses and nutritional deficiencies. Armed with such knowledge using subalimentation, diet and lifestyle changes incorporating the ITG Diet, you too can become the healthiest ever. She considers herself to be her patients' "coach," guiding them to the best medical decisions in accordance with their individual beliefs and lifestyles.
Dr. Kasia Ostrzenska