ITG—Weight Loss Through Good Nutrition
ITG is a Nutrition Plan featuring delicious products that can help you meet your dietary and weight-loss goals.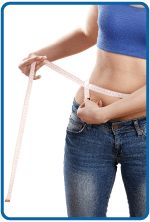 ITG allows dieters to obtain our protein-based weight control program from the convenience of their homes. Participants adhere to an easy to follow, 3-step ketonic body program that allows them to finally achieve the success they so richly deserve. Our experienced team provides you with the necessary training, materials and education to help you attain your health and weight-loss goals.
One of the things that make it work for us is the science behind the weight-loss aspect. ITG isn't just another yo-yo diet plan with no end for the dieter. We can explain how the foods you eat react in your body and either cause you to retain or lose weight. That's our difference.
With ITG, you lose the weight, then you keep it off, for two reasons; first, because you'll shed fat instead of muscle, and second, because our focus is on teaching you how to make better eating choices rather than simply eliminating the fun foods from your diet.
Prefer to visit a local ITG Diet clinic in person?  New ITG clinics open every day so Contact Us at info@itgdiet.com to ask if there is one available in your area.  
If your interested in becoming an ITG Diet Clinic and offering our Plan to your Patient Base? Please click here to request more information or email laurel@itgdiet.com
TRY ONE OF OUR BEST SELLERS TODAY!
DC Wellness

Clarkston, Washington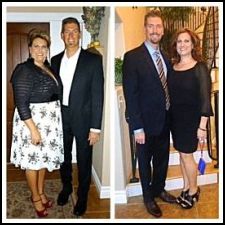 Dr. Charles C Dwyer has been providing Gonstead Chiropractic care in the Lewiston-Clarkston Valley and surrounding area since 1996. At a very exciting and busy time in his life, his wife and three small children, Dwyer Chiropractic Center opened it's doors in 1999.  The clinic has continued to grow adding an associate doctor in 2009 and the build out in the next door suite was completed.  Once again we find ourselves out growing our space adding the ITG Wellness plan to the clinic in 2014.  January 2015 will bring a grand opening to "DC WELLNESS CENTER". The new face to Dwyer Chiropractic Center with the same great care, friendliness and professionalism. Wellness consultation rooms and massage room will be completed in the suite next door.
A little about me, Jodi Dwyer and the pictures above with husband Dr. Dwyer. I started my weight loss journey on May 28th 2014.  I was introduced to the ITG Diet in July.  It was an introduction that changed my life.  It was HOPE that I had lost and given up on.  It was a change of lifestyle that I forever want to live and give to others.  Dr. Dwyer, my husband, and I decided that ITG Diet would be a great compliment to what was already happening at Dwyer Chiropractic Center.  It was then we introduced the ITG Diet Plan to the practice and I became the wellness coach to help others on their weight loss journey.  As of date I am down 70lbs and counting. Looking forward to meeting more wonderful people and being a part of their healthy lifestyle change.