ITG Power Pack - 30 Day
30 Day Supply
Description
New Packaging! Easy to use Twice Daily Supplements while you are on the ITG Diet. Just carry in your purse or briefcase. No need to count, sort or measure. Take one Power Pack at breakfast and one Power Pack at dinner.  Each packet contains one each of the following ITG Supplements: 1 Multi capsule, 1 Omega soft gel, and 1 Calcium/Magnesium capsule. The packets are a necessary foundation for starting a weight loss program as well as other health regimens, or for comprehensive maintenance.
You can view the cart after login
Check out these favorites of the ITG members.
The Elements of Therapy - Jacksonville, Florida
Mandarin / Julington Creek
Intercoastal / Beaches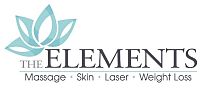 The Elements Of Therapy was established in 2010 with a focus on massage, laser treatments, facials, and many more health and wellness related services. Now, The Elements offers the ITG Diet Plan at both of their locations in the Jacksonville, Florida area.
Enjoy the Elements' welcoming and relaxing spa environment seven days a week. Body composition analyses for weight loss are offered along with personalized packages that suit your need. The professional staff at The Elements Of Therapy knows that no two clients are alike and will assist in creating wellness plans that fit your personal goals. They provide free consultations and create packages that will fit in with your budget and your lifestyle.
We accept the following payment methods: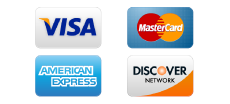 You can shop at ITG with confidence:
Credit Card Processing