ITG Power Pack - 14 Day
14 Day Supply
Description
New Packaging! Easy to use Twice Daily Supplements while you are on the ITG Diet. Just carry in your purse or briefcase. No need to count, sort or measure. Take one Power Pack at breakfast and one Power Pack at dinner.  Each packet contains one each of the following ITG Supplements: 1 Multi capsule, 1 Omega soft gel, and 1 Calcium/Magnesium capsule. The packets are a necessary foundation for starting a weight loss program as well as other health regimens, or for comprehensive maintenance.
You can view the cart after login
Check out these favorites of the ITG members.
Best Weight On You
Altamonte Springs, Florida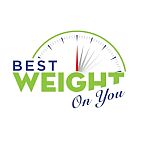 Best Weight On You is located in the Altamonte Women's Center OBGYN offices of Dr. Ann-Ashley Gilbert and Dr. Billie Jean Pace.
The doctors have always thought:
"Good health is not merely the absence of disease, but a state of good physical, mental, and emotional well-being. So, In order to provide  comprehensive care to women, we have expanded our medical facility where women can find solutions and treatment for complete wellness. In addition to providing comprehensive Gynecological care, we now include an exciting variety of aesthetic services and weight loss."
Melita Crutcher is the Owner and Coach of the weight loss division, Best Weight On You. In 2010 Melita was looking for a weight loss plan that would encompass certain vegetables, meat and seafood proteins while losing weight.
She found that program in the ITG Diet and lost 35 pounds herself while on the diet. The doctors were thrilled and were elated to team up with Melita. The ITG program compliments their overall health practice and offers an all complete wellness clinic.
We accept the following payment methods: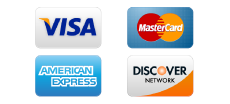 You can shop at ITG with confidence:
Credit Card Processing