ITG Power Pack - 14 Day
14 Day Supply
Description
New Packaging! Easy to use Twice Daily Supplements while you are on the ITG Diet. Just carry in your purse or briefcase. No need to count, sort or measure. Take one Power Pack at breakfast and one Power Pack at dinner.  Each packet contains one each of the following ITG Supplements: 1 Multi capsule, 1 Omega soft gel, and 1 Calcium/Magnesium capsule. The packets are a necessary foundation for starting a weight loss program as well as other health regimens, or for comprehensive maintenance.
You can view the cart after login
Check out these favorites of the ITG members.
Family Medical Center
Orlando, Florida

Family Medical Center is an eight-provider family practice group located close to downtown Orlando, Florida. They offer the entire spectrum of primary care, from preventative care and wellness checks to diagnosis and treatment of illness and disease in a caring, compassionate and respectful environment. Family Medical Center brought in the ITG Diet Plan almost 3 years ago and the doctors and patients alike could not be happier with the company, products, and the results they have seen with the weight loss program. Family Medical's patients are losing weight, getting off their medications, and living healthier lifestyles.
The practice includes board certified family practitioners Dr. Richard H. Jaovitz, Dr. Jan C. Parrillo, Dr. E. Frank Delgado, Dr. Cristina Garcia and Dr. Mitul Shah, along with Certified Physician Assistants Dorie Goldberg, Grace Rosario, and Kay Williamson. ITG Coach Jo-Ann Wilson has helped so many achieve their goals and get healthier, one pound at a time, after her own successful weight loss journey on the ITG Diet Plan!
"Jo-Ann's positive energy, constant support, and encouragement have made me feel like I could succeed - and I did! I have never felt better in my life and lost 80 pounds on the ITG Diet Plan!" - Cherry S, Orlando, Florida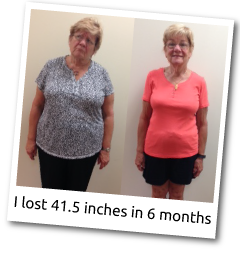 We accept the following payment methods: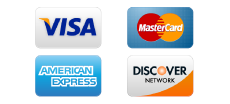 You can shop at ITG with confidence:
Credit Card Processing