ITG Potassium
Description
This uniquely formulated potassium product is composed of potassium bicarbonate. Potassium deficiency symptoms include fatigue, lethargy, cramping or heavy legs and the feeling of depression.  Potassium Chelates are useful in the nutritional support of hypertension, leg cramps and heart health, and is recommended for people who are on ketogenic and low carbohydrate diets, which can often cause significant potassium loss and low energy.  Long distance runners or rigorous exercisers would also benefit since they quickly deplete their potassium levels.  
CAUTIONS:  Use caution if pregnant or nursing.  WARNING: If you are taking a Potassium-Sparing Diuretic prescription drug DO NOT TAKE SUPPLEMENTAL POTASSIUM.  If you have kidney disease you should discuss potassium bicarbonate supplementation with your physician before use.  Do not reduce your dose of antihypertensive drugs or discontinue them without your physician.
You can view the cart after login
Check out these favorites of the ITG members.
Acupuncture Works
Fairbanks, Alaska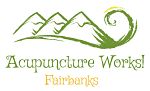 Acupuncture Works is a five-provider clinic located in Fairbanks, Alaska. They offer both Acupuncture and Massage Therapy focusing on muscular skeletal pain, women's health, and now weight loss. Acupuncture Works just recently brought in the ITG Diet Plan after patients kept inquiring how owner Katie Schalberg was losing weight so quickly. After only two months utilizing the program, our patients are losing weight, getting off their medications, and living healthier lifestyles!
The practice includes Licensed Acupuncturist Katie Schalberg, Licensed Massage Therapists Kyleigh Huntsman, Brandee Beers, and Aly Welch. ITG Coach Heidi Wrobel has almost 5 years of weight loss coaching under her belt and has helped so many achieve their goals. Acupuncture Works also incorporates both lymphatic acupuncture and massage treatments into the weight loss program comprising a complete support system.
We accept the following payment methods: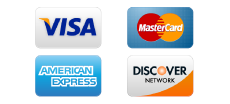 You can shop at ITG with confidence:
Credit Card Processing