The Inner Diet Program
Description
ITG is proud to offer The Inner Diet by Dr. John Sklare, Ed. D.
The Inner Diet is a self-help, home-study program that addresses emotional eating and is comprised of the following four components:
The Questionnaire focuses on your attitudes, feelings, and thoughts about a variety of topics related to dieting, weight control, and emotional eating. There are no right or wrong answers, only a personal and honest assessment of your feelings and opinions. Your responses to the questionnaire will identify how you score on the six Inner Diet issues.
The Personal Profile is what makes this program so unique and meaningful. Depending on how you answer the questionnaire, you will receive a personalized profile which contains an explanation of each of the six issues, your score on each of those issues, and what those specific scores mean for you.
The Inner Diet Activity Book was designed to provide you with the awareness, understanding, and direction that you need to make better decisions about the food you eat and the choices that you make. It will make you a more mindful eater by focusing your attention on those underlying thoughts and beliefs that trigger, motivate, or sustain emotional eating. Each section of the activity book helps you understand and address those issues.
The Inner Diet Audio Support Center provides 1 hour and 46 minutes of audio support that both explain as well as walk you through the entire program step by step in order to help you get the most out of your Inner Diet Program.
Used by professionals since 1985
Based on real science: the 40-item questionnaire was the subject of a Doctoral Dissertation
Provides and "emotional X-ray" of sorts, identifying emotional eating triggers
Creates a comprehensive approach to weight loss
The Inner Diet gives you a program that addresses your emotional eating while the ITG Diet Plan addresses the nutritional needs of your body
How To Get Started
- Add The Inner Diet to your shopping cart and checkout
- Inner Diet Access code and instructions will be sent to your email address on file by ITG on the next business day
- Use Access Code to complete questionnaire, read your Personal Profile, complete your Activity Book, and visit the Inner Diet Audio Support Center
- Contact your coach to review your results
You can view the cart after login
Check out these favorites of the ITG members.
Aspinwall Chiropractic Clinic
LaGrange, Georgia

Aspinwall Chiropractic Clinic, established 65 years ago in Lagrange, Georgia is a family focused business. We care about your  family as we do our own. Our professional staff provides services for different aspects of health from spine health, Certified Rehab of Georgia, Physical Therapy, and health and wellness with our ITG Diet Wellness Center.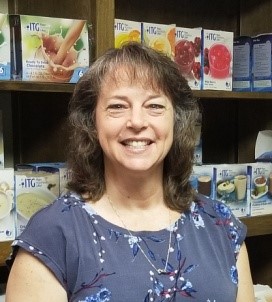 Valerie D. Dumas is our new ITG Wellness Coach at Aspinwall Chiropractic Clinic and will help get you on your way to a healthier new you! The ITG Diet Plan has been offered at Aspinwall Clinic for five years and continues to help people learn to love themselves again through weight loss. Valerie has experience and knowledge of the importance of how weight loss can be advantageous for living a healthier lifestyle as well as lowering and even eliminating some medications through the weight loss plan. Aspinwall offers free consultations to help patients get started on the ITG Diet Plan.
We accept the following payment methods: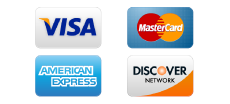 You can shop at ITG with confidence:
Credit Card Processing