Starter Kit
Description
All new 14-day Starter Kit! 
By popular demand, we have updated the 14-Day Starter Kit to include a variety of ITG crunchy foods, both Limited and Non-Limited!
This kit is your starting point for the ITG Diet Plan! Includes a consultation with your ITG Coach either in person or over the phone for remote dieters. Also included:
1 Box required supplements - ITG 14-Day Power Pack (28 packets of Multivitamin, Calcium/Magnesium, and Omega)
1 Box Variety Breakfast
1 Box Variety Shake/Pudding Mixes
1 Box Variety Bars
1 Box Variety Soups
1 Box Variety Fruit Drinks
Now including 1 packet each of: Vegetable Chili, White Cheddar Crisps, BBQ Crisps, Pretzel Twists, Crunchy Cheese Bites, Pizza Chips, and Vanilla Cinnamon O's
1 2-ounce Redmond Sea Salt
1 Bottle Chocolate Shake, 1 Bottle Vanilla Shake
1 Blender Bottle Shaker
1 Dieter Folder with Food Diary and Restaurant Guide
The ITG 14-Day Starter Kit begins the coaching process for the ITG Diet Plan with your coach. No membership fees, weekly charges, or hidden costs. Decide which items you love in the Kit to help you in your weight loss journey! With a selection of over 85 foods, this is a great way to try several foods in the first two weeks of your weight loss journey.
Please see individual products for nutrition information.
You can view the cart after login
Check out these favorites of the ITG members.
The Elements of Therapy - Jacksonville, Florida
Mandarin / Julington Creek
Intercoastal / Beaches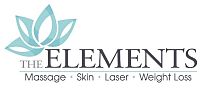 The Elements Of Therapy was established in 2010 with a focus on massage, laser treatments, facials, and many more health and wellness related services. Now, The Elements offers the ITG Diet Plan at both of their locations in the Jacksonville, Florida area.
Enjoy the Elements' welcoming and relaxing spa environment seven days a week. Body composition analyses for weight loss are offered along with personalized packages that suit your need. The professional staff at The Elements Of Therapy knows that no two clients are alike and will assist in creating wellness plans that fit your personal goals. They provide free consultations and create packages that will fit in with your budget and your lifestyle.
We accept the following payment methods: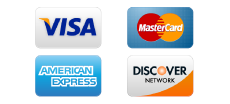 You can shop at ITG with confidence:
Credit Card Processing