Starter Kit
Description
Our 14-day Starter Kit is here.  This is perfect if you want to try a variety of the products for a couple weeks.  It includes 6 of our ITG Variety boxes:  Variety Bars, Variety Fruit Drinks, Variety Puddings, Hearty Lunch Variety, Soup Variety and our Breakfast Variety.  You will also find a 14-day supplement box, 1 blender bottle and Sea Salt.  In addition you will get personalized coaching from our ITG diet coaches as you go through the diet plan.
If you would like to receive the ITG Dieter Folder with the tools to follow the diet you must be a member.  If you are not yet a member please become one by going to the bottom right of the home page and click 'Get Started' to complete your Health Status Intake Form and registration.  There is no cost to become a member however this way you will be able to access the dieter tools and a diet coach for the duration of your time with ITG Diet.


See individual products for nutritional facts.
You can view the cart after login
Check out these favorites of the ITG members.
North Shore Results Weight Loss
Lake Bluff, Illinois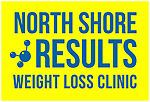 North Shore Results Weight Loss utilizes the ITG Diet Plan to do exactly what their name says: get clients results! Andi and Marty Phelps have been passionate about health and fitness for many years. They own Lyft, a gym in the Chicago suburb of Lake Bluff, Illinois and have been professional fitness instructors for the past five years.
"We recognize the important role nutrition plays in a healthy lifestyle and have searched for many years to find a program that successfully and safely helps people burn fat without losing muscle mass," Andi commented. "The ITG Diet Plan is incredible! I had one of my dieters lose 11 pounds in one week on this program. She has since gone on to lose over 50 pounds! Every week I get to celebrate with my clients as they shed pounds and get healthier. It truly is a life-changing program."
Having gone through their own weight loss transformations and choosing a life of health and wellness, both Andi and Marty are an inspiring and relatable team to work with. Their professional as well as personable manner puts clients at ease and motivates them to reach their goals. Be sure to stop by Lyft & North Shore Results when visiting the Chicago area; no deep dish pizza here, but plenty of smiles and high fives!
We accept the following payment methods: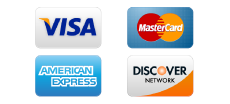 You can shop at ITG with confidence:
Credit Card Processing