Starter Kit
Description
All new 14-day Starter Kit! 
By popular demand, we have updated the 14-Day Starter Kit to include a variety of ITG crunchy foods, both Limited and Non-Limited!
This kit is your starting point for the ITG Diet Plan! Includes a consultation with your ITG Coach either in person or over the phone for remote dieters. Also included:
1 Box required supplements - ITG 14-Day Power Pack (28 packets of Multivitamin, Calcium/Magnesium, and Omega)
1 Box Variety Breakfast
1 Box Variety Shake/Pudding Mixes
1 Box Variety Bars
1 Box Variety Soups
1 Box Variety Fruit Drinks
Now including 1 packet each of: Vegetable Chili, White Cheddar Crisps, BBQ Crisps, Pretzel Twists, Crunchy Cheese Bites, Pizza Chips, and Vanilla Cinnamon O's
1 2-ounce Redmond Sea Salt
1 Bottle Chocolate Shake, 1 Bottle Vanilla Shake
1 Blender Bottle Shaker
1 Dieter Folder with Food Diary and Restaurant Guide
The ITG 14-Day Starter Kit begins the coaching process for the ITG Diet Plan with your coach. No membership fees, weekly charges, or hidden costs. Decide which items you love in the Kit to help you in your weight loss journey! With a selection of over 85 foods, this is a great way to try several foods in the first two weeks of your weight loss journey.
Please see individual products for nutrition information.
You can view the cart after login
Check out these favorites of the ITG members.
Your Loss Your Gain
Winnetka, Illinois &
Northfield, Illinois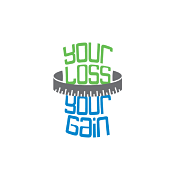 From owner Ryne Podgorski: "Two years ago, my business partner John Heles and I opened our own clinic after seven years of working in the weight loss industry.  Our immediate success enabled us to open a second location shortly thereafter.  We love what we do!  It is genuinely enjoyable and personally rewarding getting to know our clients as they make one of the most profound changes in their lives.  Seeing a client become self-empowered, happier and healthier is the driving force behind our commitment.  From our past experience, we know that the most important aspect of dieting is to create a truly safe space for clients, something that we felt was lacking in our previous employment. 
"Every dieter's journey is personal and unique; no two dieters are the same.  A dieter goes through so many emotions during their journey:  before, during and after.  Once they make the choice to change their lives, being able to communicate past experiences, diet fears and the emotions that go along with those fears allows them to truly take charge of their food choices rather than hide or give into them.  That's when a dieter can truly grow and change.  Our goal is to give our undivided attention to our dieters and their needs so that they can accomplish their goal.  The diet process works so much better when a dieter believes that we are there to help them, support them, and encourage them, what coaching is truly all about. We derive an incredible amount of joy and satisfaction when we get that 'thank you' hug!  It's then that we feel we have met our clients' needs."
We accept the following payment methods: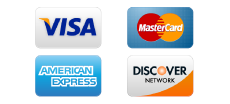 You can shop at ITG with confidence:
Credit Card Processing