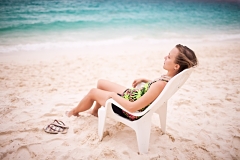 Summer Frustrations are quickly approaching…
Remember a few weeks ago you made the decision to get in shape for this Summer? Maybe you made some New Year's resolutions? Maybe you committed to a certain date that you wanted to be a certain shape?
How's that working out for you?
Have you stuck to your plan and lost some weight?
Did you start the diet and give up?
Or are you partially doing the plan and doing the diet "your own way?"
If you're in the majority and are doing the ITG Diet plan successfully and losing the weight you want, then kudos to you! You'll be the one everyone will be asking for your secret. You'll be the one with the new wardrobe. You'll be the one with that renewed twinkle in your eye and spring in your step.
Continue reading