ITG Cal/Mag - One Month (60ct)
Description
ITG Cal/Mag 30 Day Supply (60ct)
When in balance, calcium and magnesium play vital roles in many areas of human health. Calcium is crucial for muscle contraction, proper blood clotting, wound healing, the secretion of hormones and enzymes, nerve transmission, the building of strong bones and teeth, and for inhibiting the build-up of lead in the body.
Magnesium, one of the most critical minerals in the human body, is involved in hundreds of enzyme reactions and plays a pivotal role in muscle relaxation, energy production, heart health, maintenance of proper blood pressure and in helping to prevent the accumulation of aluminum, a toxic metal implicated in many common degenerative neurological disorders.
In summary: Calcium is necessary for muscles to contract, while magnesium is needed for muscles to relax; calcium works to simulate nerves, while magnesium calms the nerves.
You can view the cart after login
Check out these favorites of the ITG members.
The Elements of Therapy - Jacksonville, Florida
Mandarin / Julington Creek
Intercoastal / Beaches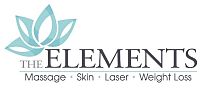 The Elements Of Therapy was established in 2010 with a focus on massage, laser treatments, facials, and many more health and wellness related services. Now, The Elements offers the ITG Diet Plan at both of their locations in the Jacksonville, Florida area.
Enjoy the Elements' welcoming and relaxing spa environment seven days a week. Body composition analyses for weight loss are offered along with personalized packages that suit your need. The professional staff at The Elements Of Therapy knows that no two clients are alike and will assist in creating wellness plans that fit your personal goals. They provide free consultations and create packages that will fit in with your budget and your lifestyle.
We accept the following payment methods: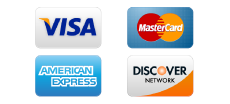 You can shop at ITG with confidence:
Credit Card Processing