ITG Cal/Mag - One Month (60ct)
Description
ITG Cal/Mag 30 Day Supply (60ct)
When in balance, calcium and magnesium play vital roles in many areas of human health. Calcium is crucial for muscle contraction, proper blood clotting, wound healing, the secretion of hormones and enzymes, nerve transmission, the building of strong bones and teeth, and for inhibiting the build-up of lead in the body.
Magnesium, one of the most critical minerals in the human body, is involved in hundreds of enzyme reactions and plays a pivotal role in muscle relaxation, energy production, heart health, maintenance of proper blood pressure and in helping to prevent the accumulation of aluminum, a toxic metal implicated in many common degenerative neurological disorders.
In summary: Calcium is necessary for muscles to contract, while magnesium is needed for muscles to relax; calcium works to simulate nerves, while magnesium calms the nerves.
You can view the cart after login
Check out these favorites of the ITG members.
Your Loss Your Gain
Winnetka, Illinois &
Northfield, Illinois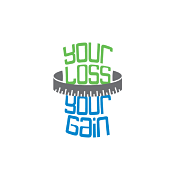 From owner Ryne Podgorski: "Two years ago, my business partner John Heles and I opened our own clinic after seven years of working in the weight loss industry.  Our immediate success enabled us to open a second location shortly thereafter.  We love what we do!  It is genuinely enjoyable and personally rewarding getting to know our clients as they make one of the most profound changes in their lives.  Seeing a client become self-empowered, happier and healthier is the driving force behind our commitment.  From our past experience, we know that the most important aspect of dieting is to create a truly safe space for clients, something that we felt was lacking in our previous employment. 
"Every dieter's journey is personal and unique; no two dieters are the same.  A dieter goes through so many emotions during their journey:  before, during and after.  Once they make the choice to change their lives, being able to communicate past experiences, diet fears and the emotions that go along with those fears allows them to truly take charge of their food choices rather than hide or give into them.  That's when a dieter can truly grow and change.  Our goal is to give our undivided attention to our dieters and their needs so that they can accomplish their goal.  The diet process works so much better when a dieter believes that we are there to help them, support them, and encourage them, what coaching is truly all about. We derive an incredible amount of joy and satisfaction when we get that 'thank you' hug!  It's then that we feel we have met our clients' needs."
We accept the following payment methods: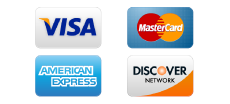 You can shop at ITG with confidence:
Credit Card Processing