ITG B12 Lozenges
Description
Vitamin B12 lozenges are a great tasting, high dose vitamin B12 product. Each berry flavored lozenge contains 5000 mcg methylcobalamin, the activated form of vitamin B12. They are designed to deliver B12 through the mucous membranes in order to bypass the need for intrinsic factor, a protein produced in the stomach known to be needed for maximal GI absorption of B12.
B12 lozenges may support:
• Cardiovascular system
• Homocysteine levels
• Compromised digestive system/malabsorption issues
• Pernicious anemia (autoimmune disorder)
• Brain and nervous system
• Sleep-wake disorders
• Daytime alertness in the elderly and people who work night shifts
• Those who need to increase B12 levels quickly
You can view the cart after login
Check out these favorites of the ITG members.
North Shore Results Weight Loss
Lake Bluff, Illinois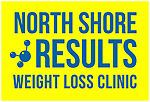 North Shore Results Weight Loss utilizes the ITG Diet Plan to do exactly what their name says: get clients results! Andi and Marty Phelps have been passionate about health and fitness for many years. They own Lyft, a gym in the Chicago suburb of Lake Bluff, Illinois and have been professional fitness instructors for the past five years.
"We recognize the important role nutrition plays in a healthy lifestyle and have searched for many years to find a program that successfully and safely helps people burn fat without losing muscle mass," Andi commented. "The ITG Diet Plan is incredible! I had one of my dieters lose 11 pounds in one week on this program. She has since gone on to lose over 50 pounds! Every week I get to celebrate with my clients as they shed pounds and get healthier. It truly is a life-changing program."
Having gone through their own weight loss transformations and choosing a life of health and wellness, both Andi and Marty are an inspiring and relatable team to work with. Their professional as well as personable manner puts clients at ease and motivates them to reach their goals. Be sure to stop by Lyft & North Shore Results when visiting the Chicago area; no deep dish pizza here, but plenty of smiles and high fives!
We accept the following payment methods: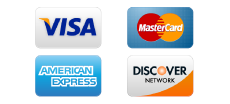 You can shop at ITG with confidence:
Credit Card Processing