ITG B12 Lozenges
Description
Vitamin B12 lozenges are a great tasting, high dose vitamin B12 product. Each berry flavored lozenge contains 5000 mcg methylcobalamin, the activated form of vitamin B12. They are designed to deliver B12 through the mucous membranes in order to bypass the need for intrinsic factor, a protein produced in the stomach known to be needed for maximal GI absorption of B12.
B12 lozenges may support:
• Cardiovascular system
• Homocysteine levels
• Compromised digestive system/malabsorption issues
• Pernicious anemia (autoimmune disorder)
• Brain and nervous system
• Sleep-wake disorders
• Daytime alertness in the elderly and people who work night shifts
• Those who need to increase B12 levels quickly
You can view the cart after login
Check out these favorites of the ITG members.
Stern Weight Loss Center
Germantown, Tennessee

Stern Cardiovascular Foundation has a long history of achieving excellence in medicine, research and patient care. In order to remain true to our mission, Stern Cardiovascular introduced the Stern Weight Loss Program. Since its inception, the program has been a resounding success! With clients losing anywhere from 20 to over 140 pounds (yes, that's right!) the Stern Weight Loss program has a real and lasting impact on the overall health of those who are willing to make the change!
Supported by an organization of well-respected cardiologists, the Stern Weight Loss Center has left its mark on the Mid-south. Voted "Best Weight Loss Center" in 2016 and 2017 by the readers of the Memphis Commercial Appeal, the Stern Weight Loss Center lets our results speak for themselves. The keys to our success are our caring and compassionate coaches and staff. These coaches stick with our clients through thick and thin to help them achieve and maintain a new, healthy lifestyle.
We accept the following payment methods: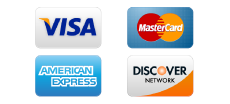 You can shop at ITG with confidence:
Credit Card Processing