ITG Antiox Caps
Description
ITG Antiox™ synergistically combines many nutrients that have a positive effect on the immune system. This formula contains multiple nutrients known to raise glutathione levels making it helpful for supporting phase II liver detoxification. It also combats free radicals and helps detoxify harmful chemicals including heavy metals. L-Leucine when taken with NAC prevents mercury from being reabsorbed into the cen­tral nervous system. Detox Antiox™ is also designed to aid the production of metallothionein. The vitamin E is 60% gamma, mixed tocopherols. Lipoic acid regenerates vitamins E and C and supplies sulfur for detoxification. This powerful formula also provides the well-researched antioxi­dants green tea, grape seed extract and curcumin.
You can view the cart after login
Check out these favorites of the ITG members.
Stern Weight Loss Center
Germantown, Tennessee

Stern Cardiovascular Foundation has a long history of achieving excellence in medicine, research and patient care. In order to remain true to our mission, Stern Cardiovascular introduced the Stern Weight Loss Program. Since its inception, the program has been a resounding success! With clients losing anywhere from 20 to over 140 pounds (yes, that's right!) the Stern Weight Loss program has a real and lasting impact on the overall health of those who are willing to make the change!
Supported by an organization of well-respected cardiologists, the Stern Weight Loss Center has left its mark on the Mid-south. Voted "Best Weight Loss Center" in 2016 and 2017 by the readers of the Memphis Commercial Appeal, the Stern Weight Loss Center lets our results speak for themselves. The keys to our success are our caring and compassionate coaches and staff. These coaches stick with our clients through thick and thin to help them achieve and maintain a new, healthy lifestyle.
We accept the following payment methods: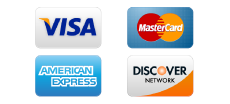 You can shop at ITG with confidence:
Credit Card Processing