ITG Antiox Caps
Description
ITG Antiox™ synergistically combines many nutrients that have a positive effect on the immune system. This formula contains multiple nutrients known to raise glutathione levels making it helpful for supporting phase II liver detoxification. It also combats free radicals and helps detoxify harmful chemicals including heavy metals. L-Leucine when taken with NAC prevents mercury from being reabsorbed into the cen­tral nervous system. Detox Antiox™ is also designed to aid the production of metallothionein. The vitamin E is 60% gamma, mixed tocopherols. Lipoic acid regenerates vitamins E and C and supplies sulfur for detoxification. This powerful formula also provides the well-researched antioxi­dants green tea, grape seed extract and curcumin.
You can view the cart after login
Check out these favorites of the ITG members.
ITG Diet is proud to Sponsor
Darren Kavinoky's
Run Across America!

What does the ago of 50 look like to you? Darren Kavinoky will show you! Darren is a highly regarded keynote speaker, TV host, author, criminal behavior expert, trial attorney, and on-air legal analyst. He created the television show Deadly Sins and has appeared on many other television and radio shows over the years where he reports on legal, political, and pop culture issues.
On April 21st, Darren began his 2,451 mile run from LA to NYC to bring awareness to health and wellness related issues. Along his journey, he will be making several stops in various cities to meet up with celebrities and public officials who are supporting the cause. Darren dreamed of running across the country as a child and is finally making it a reality. He grew up as a "chubby kid" to a young adult who struggled with addiction. Today, he has committed himself to extreme workouts and triathlons, and to being the new face of 50. "This is a big undertaking," Kavinoky said. "I've always said, 'You go through life as an example or a warning.'"
ITG will be supplying plenty of protein-packed ITG Chocolate, Vanilla and Coffee Shake Bottles for the cross-country trek. ITG will also be donating portions of proceeds from the bottles to diabetes-related charities, so visit the ITG Shop to order yours today!
Visit our ITG Weight Loss & Diet Blog for more updates on Darren's Run Across America! Visit What's My Win to spin the prize wheel to win an ITG Starter Kit along with great prizes from many other sponsors. Tag your daily win, no matter how big or small, on Facebook and Twitter with #WhatsMyWin and @ITGdiet!
We accept the following payment methods: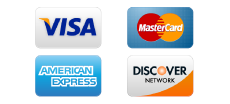 You can shop at ITG with confidence:
Credit Card Processing