ITG Antiox Caps
Description
ITG Antiox™ synergistically combines many nutrients that have a positive effect on the immune system. This formula contains multiple nutrients known to raise glutathione levels making it helpful for supporting phase II liver detoxification. It also combats free radicals and helps detoxify harmful chemicals including heavy metals. L-Leucine when taken with NAC prevents mercury from being reabsorbed into the cen­tral nervous system. Detox Antiox™ is also designed to aid the production of metallothionein. The vitamin E is 60% gamma, mixed tocopherols. Lipoic acid regenerates vitamins E and C and supplies sulfur for detoxification. This powerful formula also provides the well-researched antioxi­dants green tea, grape seed extract and curcumin.
You can view the cart after login
Check out these favorites of the ITG members.
The Elements of Therapy - Jacksonville, Florida
Mandarin / Julington Creek
Intercoastal / Beaches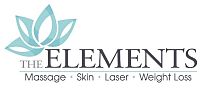 The Elements Of Therapy was established in 2010 with a focus on massage, laser treatments, facials, and many more health and wellness related services. Now, The Elements offers the ITG Diet Plan at both of their locations in the Jacksonville, Florida area.
Enjoy the Elements' welcoming and relaxing spa environment seven days a week. Body composition analyses for weight loss are offered along with personalized packages that suit your need. The professional staff at The Elements Of Therapy knows that no two clients are alike and will assist in creating wellness plans that fit your personal goals. They provide free consultations and create packages that will fit in with your budget and your lifestyle.
We accept the following payment methods: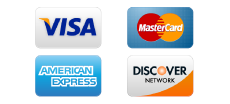 You can shop at ITG with confidence:
Credit Card Processing