Sour Cream and Fine Herb Zippers

Description
Zesty flavor and a big crunch! This Limited item can be enjoyed on its own as a delicious Limited snack, sprinkled over a salad, or crushed and used as a breading substitute on lean protein.
You can view the cart after login
Check out these favorites of the ITG members.
Acupuncture Works
Fairbanks, Alaska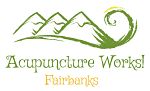 Acupuncture Works is a five-provider clinic located in Fairbanks, Alaska. They offer both Acupuncture and Massage Therapy focusing on muscular skeletal pain, women's health, and now weight loss. Acupuncture Works just recently brought in the ITG Diet Plan after patients kept inquiring how owner Katie Schalberg was losing weight so quickly. After only two months utilizing the program, our patients are losing weight, getting off their medications, and living healthier lifestyles!
The practice includes Licensed Acupuncturist Katie Schalberg, Licensed Massage Therapists Kyleigh Huntsman, Brandee Beers, and Aly Welch. ITG Coach Heidi Wrobel has almost 5 years of weight loss coaching under her belt and has helped so many achieve their goals. Acupuncture Works also incorporates both lymphatic acupuncture and massage treatments into the weight loss program comprising a complete support system.
We accept the following payment methods: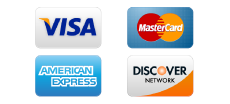 You can shop at ITG with confidence:
Credit Card Processing